Personal branding gallery, Personal branding Denver
Thinking of doing a traditional headshot? Think again. Our virtual presence requires we show ourselves online more than ever. And nowadays, PEOPLE WANT PEOPLE who are relatable, engaging and approachable. All of that to say, enter PERSONAL BRANDING photography! Consider personal branding a step UP from the old school headshot.
1. Personal branding photos include a bit of pampering
Let's talk PRO makeup. We could all use a bit of pampering lately. I think I've worn the same "covid pants" for about 2 years. Makeup has been minimal too (just a bit before a zoom call). I want to help my clients FEEL amazing as well as look PHOTO READY, and having an on-site PRO makeup artist is just the ticket. Notice how natural the makeup looks, and how smooth her skin looks. Makeup for photography IS different, so we INCLUDE it in our personal branding package.
2. Personal branding images are PLAYFUL
The best way to show your personality is to be playful in front of the camera. I love to get my clients laughing and cracking up. There's nothing more engaging. Don't worry, I have a lot of ways to make that happen. Your clients and prospects will instantly notice and feel connected to you.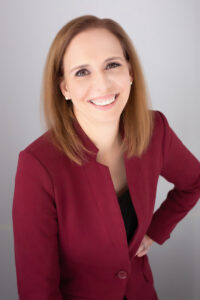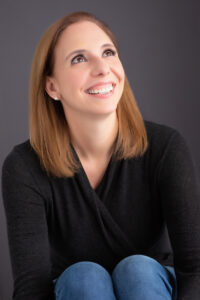 3. Personal branding images look can show your work space
Many of us are using our home, window lit offices and having meetings online. So, why not SHOW work related images in your marketing? These types of images will give the viewer an idea of where you work and what it would be like to work with you.
4. Personal branding photos are more than waist up
Smiling and looking straight into the lens, can be hard. We like to loosen our clients up a bit by MOVING around. When movement is involved, it's much easier to look comfortable. We have several sets in our studio that allow movement and the ability to pull back a bit.
5. Personal branding images can BOOST your marketing
Your clients and prospective clients want to get to know you. By showing a bit more of these personality filled images, you are more likely to attract not only more clients, but the RIGHT clients. Make sure you use them in all of your marketing endeavors such as social media, website, email signature and business cards.
So, what's the next step? 
Schedule a ZOOM consult with us and GET STARTED here ! We want to hear more about you and how we can help you with personal branding images that STAND OUT! Or call: 720-201-0402.