High School Senior Portraits
My photography packages are ideal for yearbook submission, home decor, digital keepsakes. graduation announcements and more!
SENIOR PHOTOGRAPHY MADE EASY!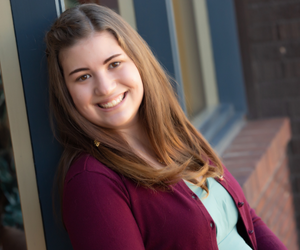 GUIDANCE
Is this the first time your family is experiencing a professional photoshoot? Don't worry - my team walks our families through every step of the process from selection to delivery. We are always here to answer questions quickly and our process is easy & smooth!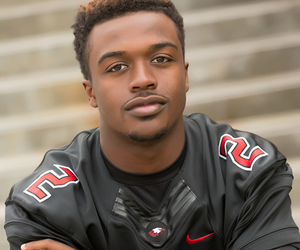 PRICING & PRODUCTS
No pressure sales here - I believe in "all-in" pricing which means you know exactly what you are getting before the photoshoot even happens! Of course, you can always add-on more if you'd like and I include PRO products in all of my packages that I know you will be proud to display!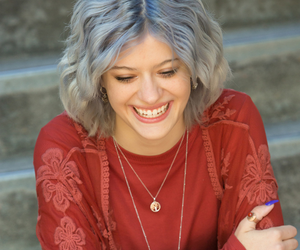 CONNECTION
If your senior is nervous to be in front of a camera, I get it! I once was a Senior Mom myself and after 19 years of photographing Seniors, I know how to connect with them and make them feel totally relaxed before we start. My goal is to get those natural smiles!
Want to see more samples? View our gallery!



ALL-IN PRICING MEANS EVERY PACKAGE INCLUDES THE SHOOT + OUR 4 CORE ITEMS.

Wall Display Portrait

(at least 8×10 size)

Selection of Smaller Prints

(5×7 & Wallets)

Exclusive Trio Decor Piece

(Framed, 3 Poses – See Below)

Selection of Digital Files

(sized 4×6″ with rights to share/print)
The quantity and sizing of included items differ between our 4 packages along with other add-ins.  Package options listed below.
Want to learn more?
Watch my video describing the Core 4 items included in all packages!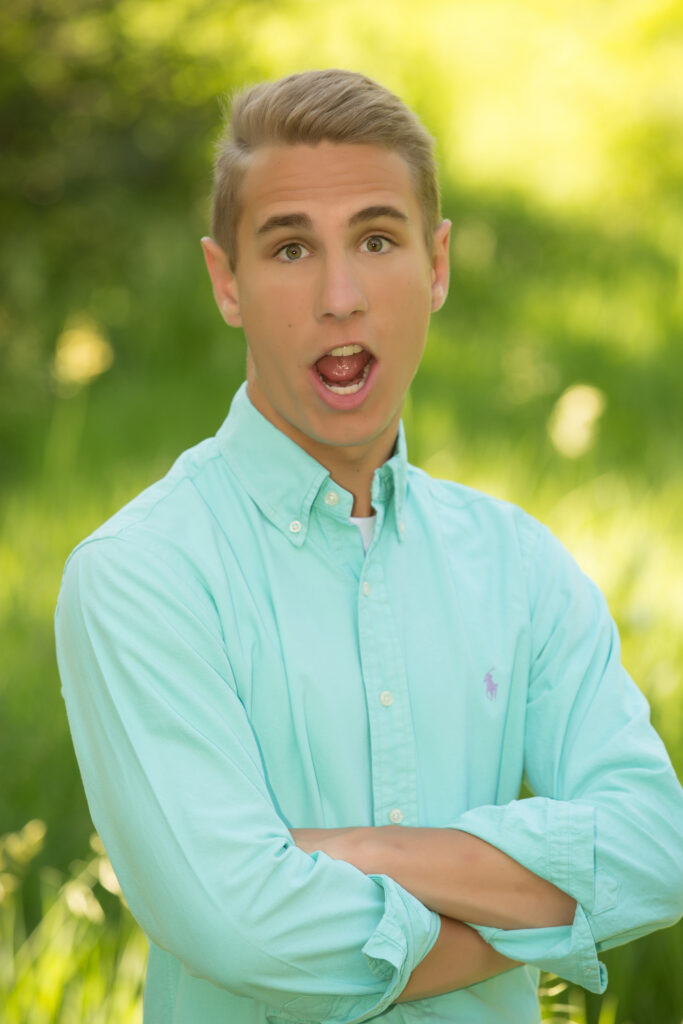 Our Senior Sessions are available on Tuesday, Wednesday or Thursday and begin May 1st. We encourage you to book now so you can secure your preferred date & time as we do fill up quickly.  June to August are our busiest months and after September 15th we only offer our Mainstreet location. A deposit & booking form is required to hold your spot and $150 of that deposit is non-refundable.
SENIOR SESSION 4:
PROM DRESS FAIRYTALE
Up to 8 Outfit/Look Changes
Wardrobe Consultation Included
Choice of Location:
Studio +

Mainstreet + Park

Studio + Highline
Prints:
Digital Files: 20
Home Decor/Gift:
Props/Accessories:
Framed Piece:
Choice of 8×12, 11×14 or 16×20
SENIOR GIRLS:
Makeup & Hair Application Done On-Site!
SENIOR SESSION 3:
BEST VALUE!
Up to 6 Outfit/Look Changes
Wardrobe Consultation Included
Choice of Location:
Mainstreet + Park

Highline
Prints:
Digital Files: 12
Home Decor/Gift:
Props/Accessories:
Framed Piece:
SENIOR GIRLS:
Makeup Application Included!
Up to 3 Outfit/Look Changes
Wardrobe Consultation Included
Location:
Prints:
Digital Files: 6
Home Decor/Gift:
Props/Accessories:
1 Outfit
Location: Mainstreet
Prints: 1 8×10, 2 5×7, 8 Wallets
Digital Files: 3
Home Decor/Gift: Framed Trio 5×10
REMINDERS: All digital files are 4×6″. Additional add-on print files are available. A deposit is due at booking and final balance + tax is due on photo day.
Two Location Options: Mainstreet & Highline
Additional Add-Ons Available:
Black & White Expressions Collage Ready-To-Hang
Behind the Scenes Digital Video Keepsake
Celebration Packs: Banner + Yard Sign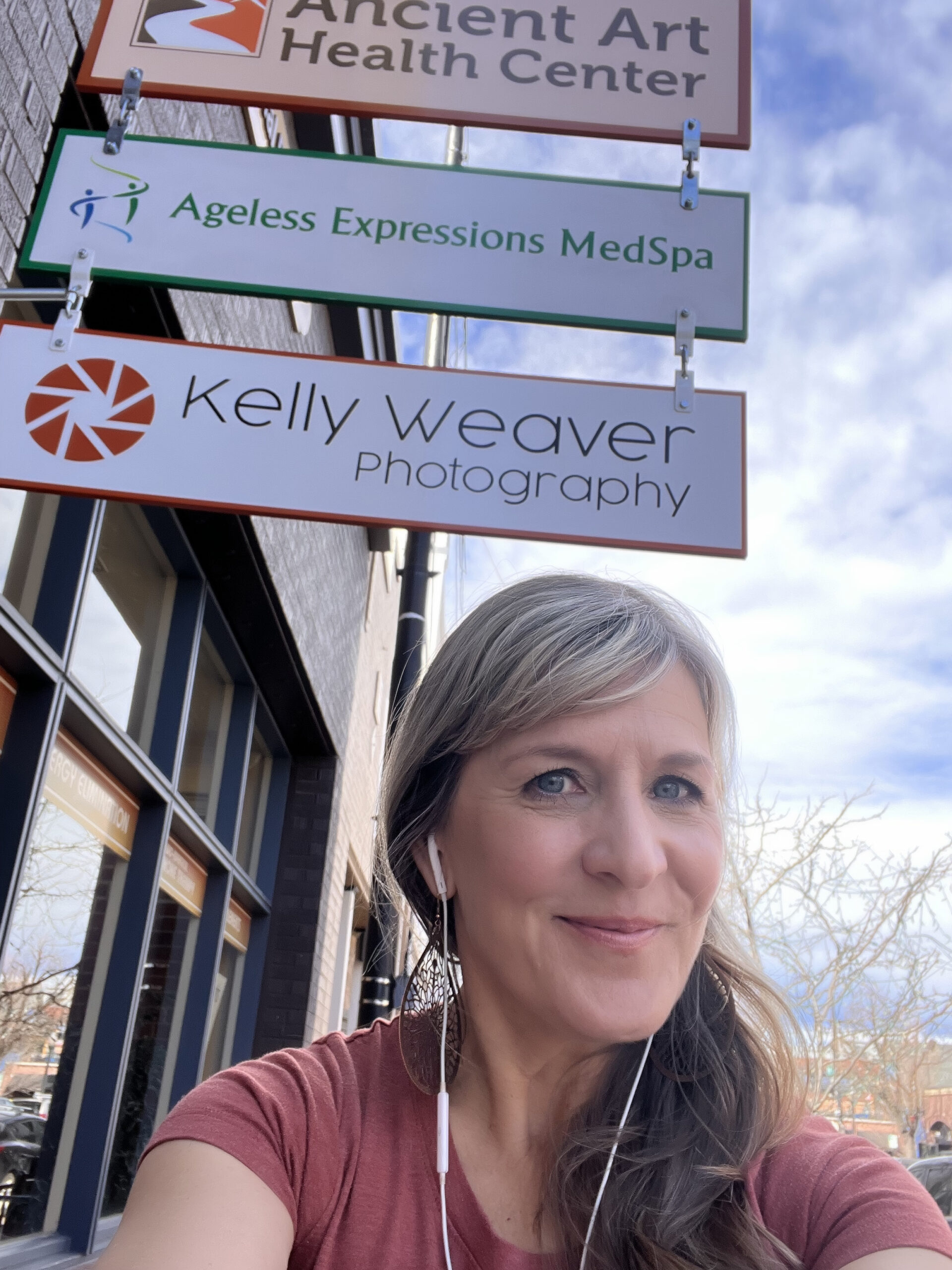 Parents, I understand what you're going through with your child becoming a Senior and the upcoming decisions & changes! I was once a Senior Mom too! I've been photographing for 19 years so when I say "I've got your back", I mean it! My team & I will step you through this whole process so it can be the easiest thing you check off your "Senior to-do list"! Let's connect and plan out your session with you & your child's needs, wants & expectations.
Ready to chat? Book a phone Consult!
"We were so happy with Kelly Weaver Photography! She not only made the whole process as simple as possible but she worked within my child's parameters and expectations.  There were so many wonderful poses and backgrounds – it was truly hard to pick. I was amazed at how she was able to capture his personality as well. Kelly and her team are talented and so easy to work with!"
"I did my senior photos with Kelly, and I could easily tell as a photographer myself that she knew exactly what she was doing. The photo-taking process itself was very well rehearsed, and I couldn't help but get excited when I saw the proofs the same day. The edits are professional, and my senior photos not only captured me but my personality as well. The photoshoot was great fun, I'd give other seniors Kelly as a recommendation!"
Why go with Kelly Weaver Photography for your Senior Photoshoot?
These days, just about anybody can get good photography equipment.  You probably have a friend  who's snapped some pretty good senior photos… and has a really great camera. But let's get real…senior headshots happen ONCE. Let's get this right. We've spent 19 years photographing seniors and here's what sets us apart:
Posing: We know how to pose in flattering ways that don't feel unnatural or look stiff
PRO products: We work with PRO labs that are not available to you, the consumer and the difference is HUGE.
Yearbook submissions: Done! We know how to meet EVERY high school's specs and upload the yearbook images for you directly to the school.
Retouching: We INCLUDE natural retouch on all ordered images. That means, no worries about breakouts or skin issues. We've got you.
ALL-IN packages: We include the session fee AND our "client favorite" products in EVERY package. No high pressure sales sessions here.
Downtown Littleton location ROCKS: Our studio is ON Mainstreet, filled with TONS of variety, character and a mixture of nature and one of a kind historic buildings. The perfect setting for senior pictures that aren't your typical "tree leaning" shots.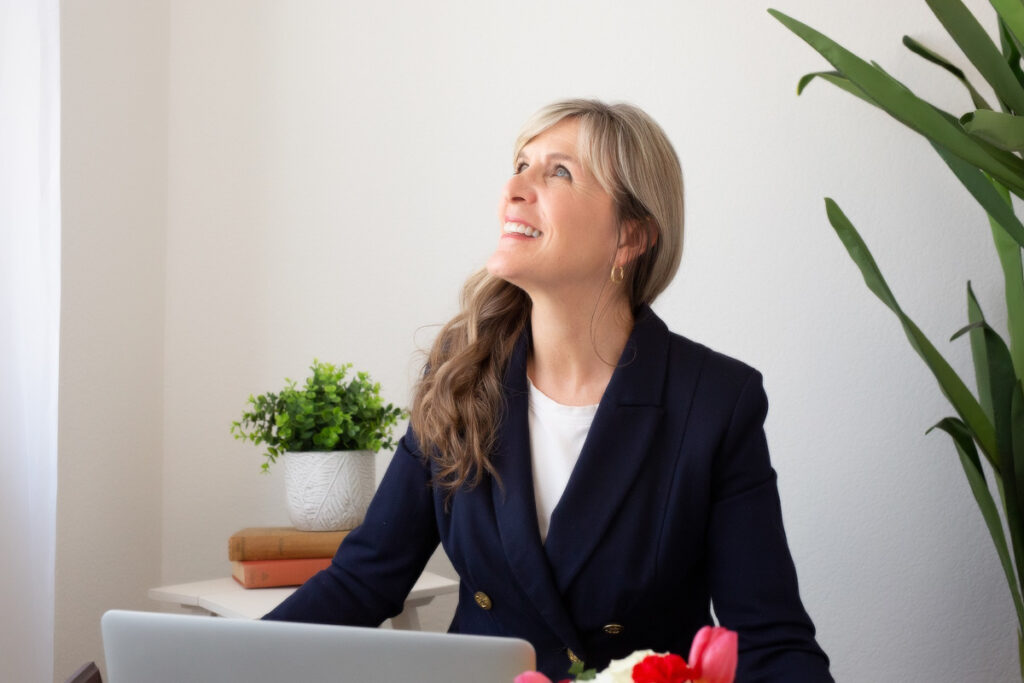 Feeling Nervous?
We "get it"… it's not always easy to be in front of a camera… in fact, 90% of our seniors say they're at least a little nervous or subconscious about getting their Senior pictures taken. We all have those "things" that bug us (they WON'T be an issue in your senior pictures!).
Connection with your senior photographer is KEY to creating pictures you love. At Kelly Weaver Photography, we will help you feel completely relaxed. We do that by engaging you in the process.. even SHOWING you the images as we go!
                                             WATCH THIS VIDEO TO SEE WHAT IT'S LIKE TO BE PHOTOGRAPHED ————–>
Before your senior photography session, we will ask you a series of questions so we can create common ground and connect on a personal level. As we talk to you about your favorite movies, what SHOES you like to wear (yes, we can tell a LOT about you from your SHOES) and what you are excited about, you will start to relax…
We photograph quickly – no hours-long sessions – because our experience means we know what's going to work. Just look at our Google reviews… many an initially-nervous person found a fun, pleasant  experience with us!
Looking for more information & tips?
The first step is to chat with Kelly!
In this zoom consultation, I will learn more about what you are looking for and we can discuss options. No obligation and no sales pressure.
SUBMIT CONTACT INFORMATION
Click below to submit your name, email and phone number and I will be in touch! I am very responsive via email but am always available for a phone call as well!