Personal branding gallery, Personal branding Denver
Looking for a more casual look than the "old school" headshot? Consider personal branding images. Perfect for marketing and showing your personality! If it's time for your personal branding portraits, you may think to yourself, "well, how exactly do I add variety to my images to get the MOST impact for my marketing campaigns?" We've got you. Here are simple ideas on how to get the most variety from your personal branding session.
1. Consider indoor AND outdoor images
Personally, we LOVE the look and feel of natural light and always lean that direction. So our studio is a NATURAL light studio. Dedicated to a warm, cozy feeling. Exactly what will attract your target audience. The poses we do indoors are very casual and engaging. Similarly, our outdoor poses are also approachable and warm. Natural light also doesn't look like "hey, I went to a professional photographer".  Yet, they WILL look professional when you go with us. Check out these indoor and outdoor images for your next session.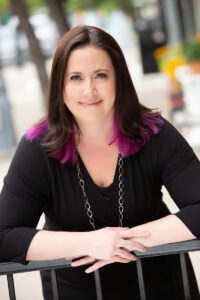 2. Change your expression
We get it, looking at the camera is HARD sometimes. We've found it easier on our clients to occasionally coach them into expressions that aren't looking straight into the lens. Plus, they're so endearing! You may hear us direct you with words like "pretend you have a really good secret and nobody knows it yet". Or, "imagine the reaction people are going to have when you change up your LinkedIn profile". 
3. Create a window lit office look
Zooming much? We are!! Many of us are using our home, window lit offices and having meetings online. We have the perfect little spot in our window lit studio to show what your workspace looks like. And no one will be able to tell it's NOT yours. Be sure to incorporate some of your personal desk items: flowers, books, iPad/laptop, cute little vase or pencil holder.
4. Add black and white images into the mix
Yes black and white is making a come back! And what we LOVE about black and white images, is that you just see EXPRESSION and light. You don't have the "distraction" of color. So black and white images are perfect if you are trying to convey a specific emotion.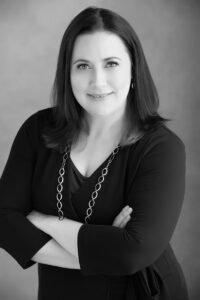 5. Step IN to the experience! 
Move a bit, laugh out loud, lean in and make a goofy face. People buy PEOPLE and they want to see all sides of you! Plus, when you free it up a bit, you'll get BETTER personal branding images! for sure!
So, what's the next step? 
Schedule a ZOOM consult with us and GET STARTED here ! We want to hear more about you and how we can help you with personal branding images that STAND OUT! Or call: 720-201-0402.