Our most frequent question is: What Is Personal Branding? And it's a great question!  Personal branding is defined as your own specific set of skills and personality and how you present them across multiple platforms. For us business owners, a personal brand is key to establish your digital footprint. But how do you know if you're doing enough?
Here are a few ways that you can boost your Denver personal branding and help you to stand out.
Let's Get Really Specific
To really make your personal brand stand out, you need to narrow it down. Write down what you're passionate about, what you are known for and where your talents lie. Be as specific as possible. For example, saying "I am good at photographing individuals" is too general. Having a narrowed focus makes you an "expert" in that area and people will trust you more and believe what you're talking about.
So using me as an example. My niche focus is that I'm a personal branding photographer who helps business owners with their image branding and virtual marketing.  See how that gets more niche than the first statement?
Keep Your Profiles Consistent Across Platforms
If you use several different online platforms, it's important to make sure that your profiles blend well and are consistent. You want people to recognize you when they see you in different places. Use the same photo, bio, and graphics across all of your profiles so that people will instantly recognize you. If you have made a point of creating profiles on social media, be active on a consistent basis as this will show that you're trustworthy and reliable.
Share Your Knowledge- BLOG!
Seek out opportunities to write and share your expertise in blogs, and educate your clients on what makes you unique. Your blog should be a tool to help your potential clients understand your opinions on various topics and why you do things the way you do. If you don't already, think about creating your own blog and try to write on a weekly basis. Google LOVES new content, so your rankings will go up if you blog consistently.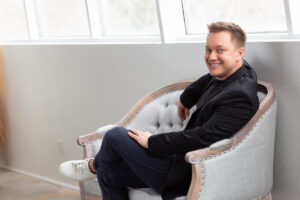 Engage with Your Audience
It may seem obvious but networking is a crucial part of growing your personal brand, which is why engaging with people both online and offline on a regular basis is a must. Whether you participate in discussions on forums or attend networking events, you will be showing people that you are out there, interested, and engaged. The more you connect with people in an authentic way, the more quickly they will recommend you to others. People buy people!
Get in front of people
If you feel confident enough to speak in front of an audience, keep an eye out for speaking engagements in your area. Speaking at events will help you build rapport with your audience and give you the opportunity to network afterward too. Just be sure that you have a professional headshot and branded photos to send with your bio and that your website is looking good before you start sending traffic there. I highly recommend creating upsized images for you to put on a standing easel in front of the conference room you would be speaking in to stretch your brand and at Kelly Weaver Photography we CAN do that for you.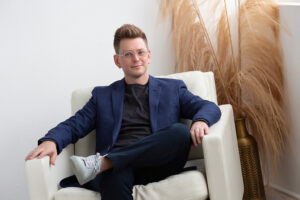 Contact Kelly Weaver Photography to schedule your personal branding photography session. And get ready to target the RIGHT client! GET STARTED or call 720-201-0402