Personal branding gallery, Personal branding Denver, Headshot Gallery
Colorado is getting chilly & windy and the cold weather is right around the corner…but that doesn't need to damper the bright & brilliant professional headshot season! Our headshot photos are taken all year around, your customers find you all during the year, job searches happen all year round, your digital footprint can be updated, that's right, all year round!
Check out our 5 locations that are suitable for your photoshoot, even in the winter months!
       
Smaller Session Options
INDOOR LOBBY – LITTLETON
The lobby of our studio building is an easy spot to grab some updated photos for your LinkedIn page or your team's "about me" website section. It highlights Colorado's greenery out the window plus leaning against the window sill brings a structural element to your headshot background. It's pleasing to the eye and available all year round! We do these sessions in the morning before 9AM so stop by on your way to work!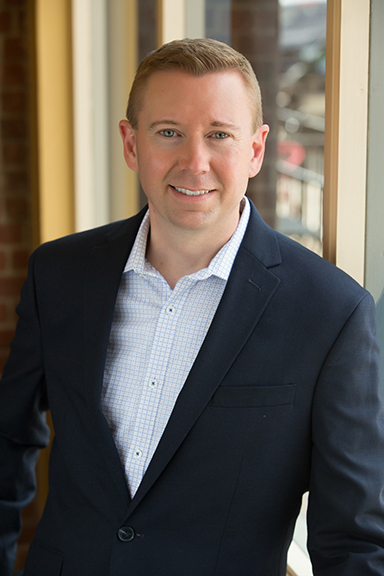 SOLID COLOR BACKDROP – LITTLETON
The standard professional headshot never goes out of style and website updates or new hires don't care about the type of weather!  Our solid color backdrop photos are available all year round and are the quickest way to implement your new look for 2022. We shoot these before 9AM in downtown Littleton and a session is only 15 minutes! While we love outdoor shots with a bit more background variety to add pizazz to your branding, these are one of our "go-to" options for our corporate accounts that need to match new hire website images periodically and don't want the weather to be a factor for employees experience – hot or cold!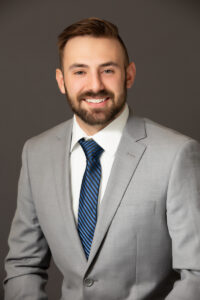 THE DECK – LITTLETON
If you want the eye-catching backgrounds that outdoor headshots bring, we have the perfect solution for the cold weather!  Instead of a long session outside & a long walk to a location where your nose is red before the camera even clicks – our deck location is right outside our warm studio!  We'll have you take off your coat – pop outside for a smile  – and come right back inside!  Our speed won't allow you to show any of the outdoor chill but the backgrounds we have on our desk are unique, inviting, homey, and fun! We'll give you the outdoor look you want without the bitter cold feeling! We shoot here as long as there's no snow or rain coming from the clouds and it's above freezing.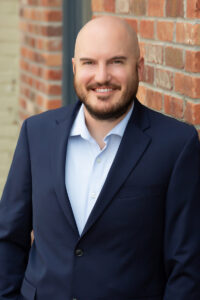 Medium/Large Session Options
MAINSTREET – LITTLETON
Our classic, tried & true location on Mainstreet, is still one of our favorites in the winter.  It can showcase a cozy feel with the winter storefront and structural elements. Wear a beautiful scarf and nice overcoat and your headshot session will be professional, elegant and relatable! Outdoor headshots are still inviting even if you're wearing a few more layers! They had spice & variety to your branding. Of course you can take off a layer quickly & throw it back on after a few clicks! Our sessions are fast & efficient so you'll be having so much fun you won't remember the temperature! This is our most popular corporate headshot location at Town Hall and we shoot at 1PM, as long as there's nothing falling from the sky and it's above freezing.
WINDOW-LIT STUDIO – ENGLEWOOD
This is the place to book for the winter months! It's our "hot spot" right now! This is our favorite location for the frigid days because it's temperature controlled and you can dress any way you like for the indoor space.  It's clean, crisp, bright & the space is perfect for professional photos.  With many different background options, props, & furniture, this space will accommodate all your needs.  It can showcase a homey feel for real estate agents or a funky feel at our teal couch for electric business coaches! When you book a package with outfit changes, your clients will never know you took these photos at the same spot all in one day! No coat or scarf required!  But the best part about this option for personal branding is that we DO head outside – so your final images will be both indoor & outdoor giving you the best of both worlds.  We utilize the front of the studio & the steps to accomplish the same structural feel that our Mainstreet location has, but you also get the benefit of brilliant & beautiful indoor studio shots. Bookings are available here for our favorite Personal Branding shoots that can take up to 90 minutes but you can also grab our medium packages of 30 minutes here as well. You'll love the versatility & the fact that you can still update your branding when the snow is falling!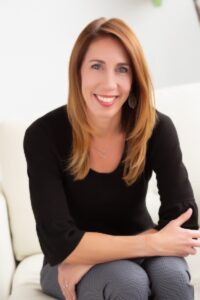 Don't let the temperature deter you from helping your business skyrocket this winter!
Call or email us to discuss your favorite location today! Reach us at kelly@kellyweaverphotography.com or call us at 720-201-0402.
Let your personal branding work to increase your revenue all year round, we have your winter options ready for you!