When a client comes through my doors, I often hear the statement "I only need one photo." While that may seem like all you need, it's always a good idea to have a collection of professional photos on hand. Let me explain Why You Need More Than 1 Picture! You won't regret reading these tips!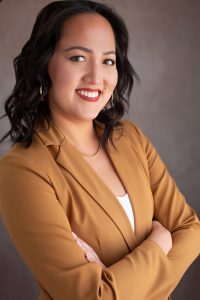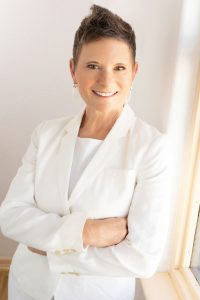 Why You Need More Than 1 Picture – Read On!
Expect to make more money with professional photos. 
We live in a visual world that relies heavily on social media. Having a professional and compelling online presence is more important than it ever has been. Personal branding is a requirement for every field due to factors such as LinkedIn. 
Speaking of LinkedIn, have you noticed some of the "not so great" selfies on some profiles? Or those that have been cropped out of an (obvious) group photo? 
I have a very serious question for you: how SERIOUSLY do you take these folks? Do you trust them? 
I sure don't. When you have a professional image taken, you appear more polished and trustworthy. You can more easily deliver that WOW-factor when your social media, email signature, and marketing is seen by your prospects. Your TRUST is instantly increased with polished, professional images. On top of that, having a variety of shots allows you to stay relevant and engaged with your audience.
More than ever, people buy PEOPLE. They want to see your relatable and engaging side. Working with a photographer and getting professional headshots helps you visually capture your authenticity. And that's exactly why you need more than 1 picture in your library! This paired with high quality service is what allows you to price yourself competitively and authoritatively translating to more sales and cash flow over time.
Your social media success will improve
With the rise of AI and so many bots online, people want to know you are a real person! I want you to take a look at your social media and tell me what posts get the most attention: text or photos? I'm willing to bet the photos of you have the highest engagement.
People want to see your face and feel connected to you. Showing your face is one of the most simple and powerful ways to facilitate that. You can even pair an engaging caption with an expressive photo of you! It will make you more relatable, and you can even add text and make something shareable and engaging!  
At the end of the day your prospects want to get a feeling of your personality and what it is to work with you. People want to know you're a real person, and they want to connect and someone they can relate to. If you have multiple images, it's easier to convey this so this is one of my key reasons why you need more than 1 picture in your image folder!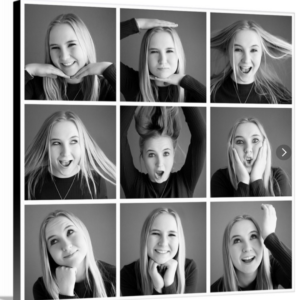 Your prospects will linger on your website longer. 
Ever heard of DWELL TIME? If you don't know what this is, this is the length of time someone stays on your page. You want your prospects to STAY on your site. Professional images help increase dwell time. It gives them something to look at while they read. One photo on an about page isn't going to give them a true picture of who you are or keep them on your website. Showing them who you are through a variety of engaging photos paired with high quality copy will. Paint a picture of what it's like to work with you and then do one better and SHOW them who you are in your photos! Check out my gallery to see my Branding photo style!
Professional, beautiful photos will help set you apart.
What is it about you that sets you apart from the rest of the market? You have something unique about you that will help you stand out, but you need to highlight that.
Take realtors for example. There is no shortage of realtors, but who do you want selling your house? Those with compelling images that capture their personality have a greater chance at getting noticed.
When customers are shopping around on the internet, it's very easy to glance around someone's website and move on. Your photos are your gateway to getting them to stick around and explore more of your site and is such a huge proponent of why you need more than 1 picture on your website!
We help you through the headshot photo process
No matter what session you book, we will walk you through every step to prepare. This means sharing our knowledge on what the best outfits are and helping you feel comfortable though the whole process. Our personal branding headshot specifically includes professional makeup which gives you more polish. We want you to feel good from the inside out, and when you do that comes across in your photos. 
No matter your field, professional headshots are an important touch in your personal branding. Interested in setting up your own personal branding session? Schedule a time to chat with Kelly and get your session on the books!
Learn more about Personal Branding – click here!
Learn more about Headshot Photography – click here!
Ready to chat with Kelly? Click here to book a call on her calendar!