One of the most common questions we get here at Kelly Weaver Photography is this: What do I wear for my session?
Remember the pictures of Princess Diana taken in that "magic black turtleneck"? You know… the black and white images. Did you notice how you really saw her FACE and her expression? I personally could just "feel her". Her beautiful spirit was easy to notice.
Just like the black turtleneck worked for Diana, it will work for your Denver personal branding photography or headshot session.
Why do turtlenecks work SO well in headshot sessions? Read on:
They highlight the warmth of your skin
Notice Carol's beautiful, warm skin and hair in the photo above. Without the "distraction" of color or a busy background, the simple turtleneck highlights her warmth.
They highlight your EXPRESSION beautifully
We can do just SUBTLE changes between each pose and pretty much keep you in the same spot. Just a turn of the chin left and right, or a tweak of the smile (teeth, no teeth) and you have an entire SET of images in seconds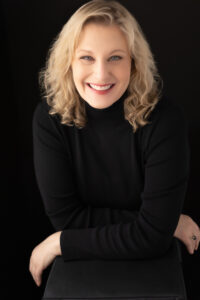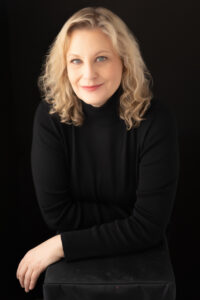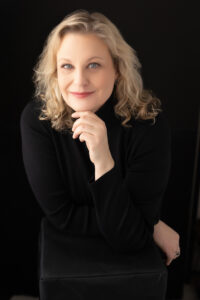 They are flattering on mature necks
Let's face it, a lot of us mature women are a bit more hesitant to show our necks. So the turtleneck covers just enough and reduces the amount of retouch needed. Plus notice the PERSONALITY that shines through with the simplicity of the turtleneck.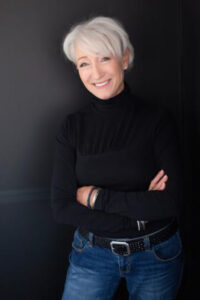 Looking for more help on wardrobe for your Denver headshot or personal branding session? We're here to help. We will provide you with sample collages with wardrobe tip examples, plus our personal branding session has a ZOOM wardrobe consult built in. That means, we actually talk about what you selected and help you hone it down to only the most flattering.
Watch this video for MORE tips on the classic turtleneck.
If you'd like more information on our Denver Headshot sessions or our Denver Personal Branding Photography sessions, please call Kelly Weaver Photography at 720-201-0402, or click GET STARTED.