Personal Branding Gallery   Personal Branding Information
When it comes to deciding to go forward with a Personal Branding Photography session, I know there are many decisions and factors at play.
The most asked question from our personal branding clients is:  What do I wear?
Yes, these photos are going to be your key to successful marketing or showing yourself online and may be everywhere you want to be seen. So we want to get the wardrobe right! But it doesn't need to be a daunting task. I'm here to help, you've got someone in your corner.
Take a deep breath and let's remove the wardrobe fear as a reason you're not treating yourself to the worthwhile Personal Branding session that you need!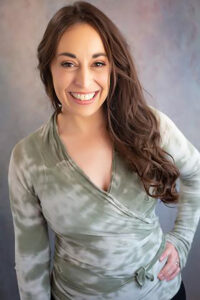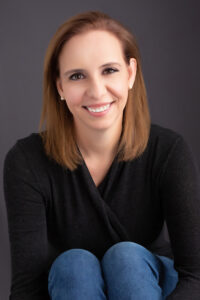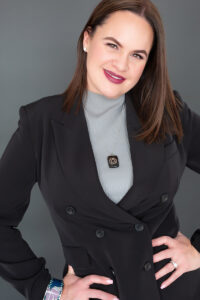 My Personal Branding Photography Packages come with the ability to showcase up to 6 outfits. You'll get a good variety of different looks & feels.
If we break it down to my favorite 6 looks, this may help you start your own process:
1) A standard business professional look that includes a tailored jacket
2) A business casual look that might still include a more casual jacket
3) A typical casual weekend look for you or an athletic look
4) A casual blouse + jeans look
5) A casual dress like a wrap dress
6) A killer SUCCESS DRESS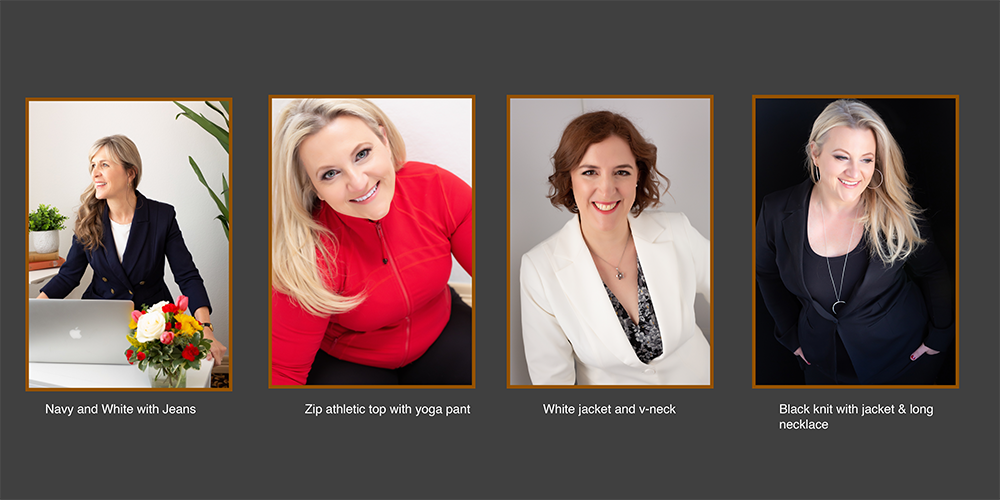 The bottom line is that all your outfits make you FEEL great. Consider choosing only the items you say ABSOLUTELY to and nix those that are maybes.
Take my 6 examples and double some up or remove some based on your profession, your natural style or what you want to come across in your images.
And no matter what 6 outfits you bring, here are key tips for preparing for your Personal Branding Photoshoot:
1) Put each look on a hanger! Hang the pants on the hanger, put the shirt & jacket on the hanger and then even throw your necklace in a zip-lock bag and tape it to the hanger or punch a hole so it hangs on the hanger! Even put your shoes in a grocery bag and tie it around the hanger. It will be super helpful on photo day to have all your items in one place, on one hanger so YOU save time dressing/remembering and more time smiling!
2) Think TOP TO BOTTOM. When you start deciding on your outfit, start with your shirt and then decide on any necklace or scarf that fits. The move to your pants. Belt or no belt? Will you want your shirt tucked in or not? And finally, don't forget the SHOES! I always try to get a few shots of your shoes (if you definitely have some statement shoes) when I get full body images so pay attention to them as part of your full outfit as well.
3) Lay all your pieces on the floor or the bed and take a photo! Then you can easily remember which ones goes with what or you can show me quickly what 6 looks you have brought. We will decide the order & make a game plan when you arrive!
4) Accessories are a great way to switch up a look without doing a FULL outfit change. You could stay in the same jeans and top but throw on a jacket & a different statement necklace to vary a look! Bring a scarf to simulate a photo taken in a colder month for your winter marketing!
When you book with Kelly Weaver Photography, I send you a ton of outfit suggestions & tips in your confirmation email so I promise to get you started on the right foot!
My Personal Branding Sessions include a complimentary Wardrobe Consult via Zoom where you show me what you're thinking and we discuss together what could work. It's a fun 15 minutes where we virtually "look through your closet" and narrow down your choices.
Like I said, you've got me in your corner so wardrobe should never be the reason you're stalling your success and not booking today!
Let's hop on a Zoom Consult to discuss what other fears you have or what you're thinking about for your wardrobe choices and I can promise you that we will get it right! Call me at 720-201-0402 or email me at kelly@kellyweaverphotography.com