Denver dating profile gallery,   Denver dating photography,
Guys, so you're looking into getting dating profile images from a Pro. Good for you. We will make sure you don't look like you tried too hard. And, we know what expressions work when it comes to capturing attention online.
Our job is to HELP you create these essential dating profile images to add to your set. It's NOT easy to do these types of shots on your own, we can help you create them.
Yes, smiling pictures are important, but there are 3 other types of expressions you will want to consider adding to your profile set. These expressions are CAPTIVATING and are meant to attract attention. Take a look at the top three expressions you will want to make when you do your dating profile sessions.
Not only will you want to make these expressions at your dating profile photo session, you will want to make them on dates! So, we'll help you practice them. Let's break down each of the 3 expressions.
The "I love what you are saying" expression:
Let's face it, women want to be listened to. When women see this face in your profile, the message that comes across is that you are a good listener, and that you will acknowledge them when they speak. Notice that in both these samples, they "eyes are smiling", and they are looking directly INTO the lens.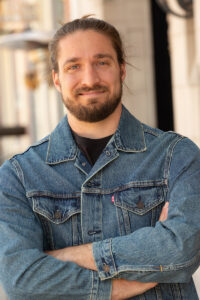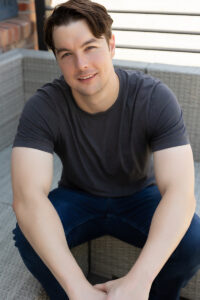 The "I think you're attractive" expression:
This expression is an ESSENTIAL photo for your profile image. The message that comes across with this expression is that you will find them attractive and you like how they look. Notice this expression does NOT include teeth. It's a laser focused, GQ look. The key to doing this expression RIGHT is to not looked pissed. Pretend you have just seen an attractive woman or you have a killer secret you are about to share.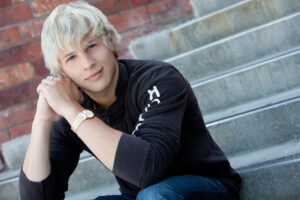 The "life is good" expression:
All women want to know that you are a positive person with good energy. When you make this expression, the message is that you are a positive thinker and will help liven the conversation when you are with her. Often these images are looking away and laughing. This expression is when you really want to let loose, shake off any tension and totally relax.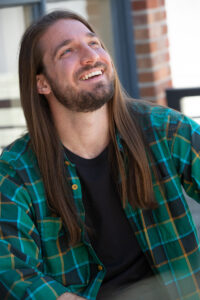 Here's a video message to our Denver daters!
If you are in the Denver or Boulder area, and you are ready to get dating profile images that capture attention, we're here for you!
Read what our client Will had to say:
"I can not say enough about the difference that Kelly has made in my dating experience. I went into this with tempered expectations because I hadn't had a lot of success with online dating. I was blown away when I started getting matches left and right. I am now getting so many matches that I am the one who gets to be selective. The best part about this isn't even the online dating (although that is nice too), it's the fact that this has given me my confidence back! I am a new me and I couldn't have done it without Kelly! Thank you so much!"
– Will, Age: 30, Industry: Computer Technology
Ready to get some dating profile pictures that get noticed by the right person, we're here for you. We'll help you from wardrobe choice, to directing you throughout the session.
For dating profile images in Denver that help attract the RIGHT partner, contact us at 720-201-0402. or GET STARTED here.