Wise Words from a Denver Headshot Photographer
Headshot Photo Gallery          Denver Headshots
There is certainly a science behind the perfect headshot! A great facial expression and a flattering angle for your face is the best combination for delivering a flattering headshot. Don't miss either one to hit 'em with your best photography!
1. Will your headshot include teeth or no teeth? Both!
.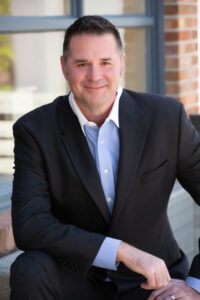 You may need one or the other for different purposes, so it is important to have both options available to you. If you want to look great in your headshot, getting your eye expression right is key. Smiling without teeth is great, just make sure that your eyes stay connected to the camera and are engaged, so that your face doesn't fall flat. If you smile with your teeth, you want your eyes to follow and smile as well. Don't worry I will be there to guide you through this process and make sure that we are getting great expressions on the day of your headshot session! Here is a video that shows you what this looks like:
2. Headshots taken from above are captivating!
It turns out, those High School Seniors know what they are doing! Being photographed from above is slimming and people tend to look at these images longer. It is alluring when people are photographed from slightly below the camera and I recommend a slight tilt of the face. Not too much, but a little tilt is engaging and communicates warmth to the viewer of the headshot. Here is a quick video that shows you this concept:
So, what's the next step?
In order to have a great headshot, you need an experienced headshot photographer! With over 19 years of making people look great, this is where my Denver Headshot Photography can come into play! Contact me to learn more today!
Schedule a ZOOM consult with us and GET STARTED here! We want to hear more about you and how we can help you with a Denver Headshot that STANDS OUT! Or call: 720-201-0402.