Guys, we have spent 18 years photographing daters in Denver, and in that time, we have interviewed many of our male clients. From those interviews, we have determined what does and doesn't work when dating women. We can take great pictures of you, but there's more to dating than just looking good online. Guys, read below as we've summarized what our most successful dating clients have said about what WORKS in the dating world.
Listen more than talk
And when you DO listen, LOOK into her eyes and really show interest. Us ladies can tell if you are REALLY listening or totally zoned out. You will score big if you "listen to listen", not "listen to respond". When you are listening, make a face like this which says, "I'm listening, I'm interested".  Also, notice he's SMILING with his EYES… awesome.
Ask questions
When you FIRST start dating, you will need to create CONNECTION, and find what you have in common. To start, keep it pretty light. You'll go deeper with your topics later.
What is your favorite movie?  Inspirational movies are GREAT topics to discuss, because you will FEEL inspired just talking about them. Think "Rudy", "Jerry Maguire", "Shawshank Redemption" or "Miracle".
Who are you closest to? This question will help her tap into her feelings of love, and that will help the overall feeling of the date.
Do you have any pets? Talk about pets you've had and why they were awesome. Then talk about ones you have now. Show her a few of your pets. Most women love animals and can see what YOU are like when talking about yours.
Chivalry isn't dead
Women notice when men still practice chivalry. And we notice when you hold the car door open, hold her hand on icy sidewalks and PAY for dates. When the bill comes, please don't say, "let's split it" or "let's go dutch".  Just pay for it, it shows you take the lead and take care of your woman, and we like that!
Take your dress UP a notch
Jackets will tailor your body:
An easy way to dress up a casual look is with a tailored jacket. A nicely fitted jacket will show off all the BEST parts of your chest and shoulders and will slim your waist.
Pay attention to your SHOES:
Yes, guys, we are looking at your shoes to determine if you pay attention to details. Make sure they are not stained and are in good shape: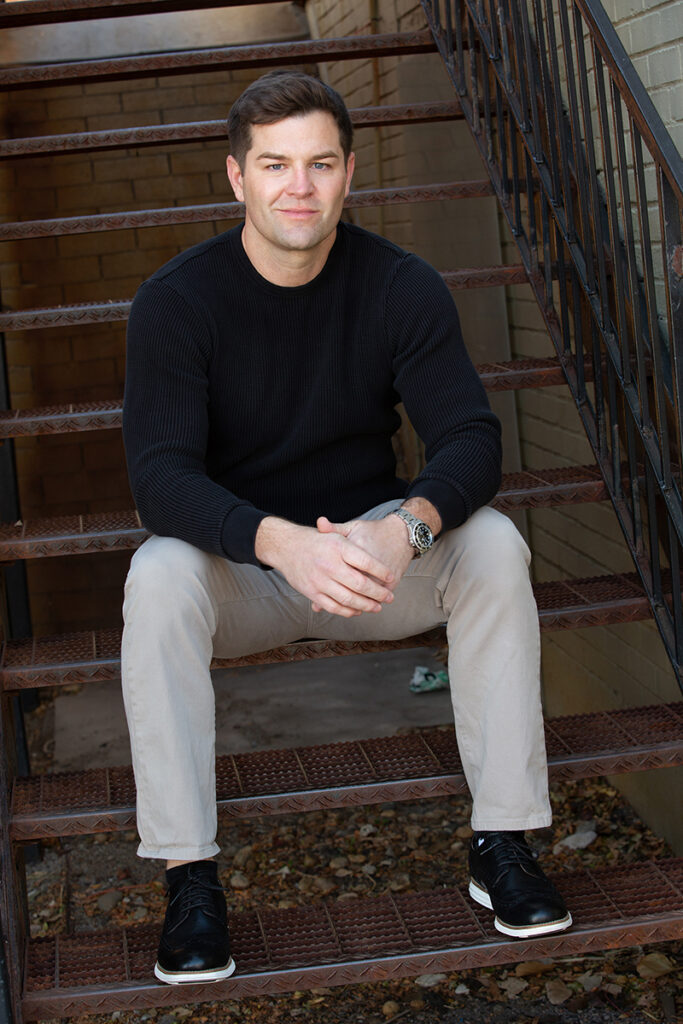 If you are ready to get some amazing Denver Dating Profile pictures, GET STARTED here. Or call us at 720-201-0402.