Good for you! You have obviously come to this blog because you are starting to market yourself and get your career moving more quickly. And now more than ever, you want to attract the RIGHT CLIENT. You want to show your personal brand and personality more and come across as exciting, engaging, and approachable. You want to stand out from the rest of your competition. You only trust a seasoned personal branding photographer to capture your image. But how can you tell whether a personal branding photographer is a good match for you? Here are five things you should consider when trying to locate a personal branding photographer here in the Denver area.
Gallery 
Every photographer has a unique statement and style and it should be EASILY recognizable. Our style is LIGHT and bright and we use natural light as much as possible. While any good photographer will be able to listen to your vision and try to capture it, it's best to choose a photographer whose previous work makes sense for you. Can you see YOURSELF in some of our personal branding images?
Niche and Specialty
A wedding, newborn or family portrait photographer doesn't necessarily make a good personal branding photographer. Look for an experienced photographer with 10+ years experience, who specializes specifically in headshots and personal brand photography.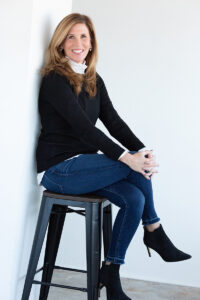 Included items
To have a successful personal branding photography session, there's usually a lot more elements that go into it than just you, your chosen photographer, and the equipment they use. Find out if your photographer will spend time with you on a pre-consult to hear who you are looking to attract and what message you are trying to convey. Ask your photographer if they can provide a "shot list" or gallery of images that you can simply "favorite" in order to come up with a blue print for your session. Any seasoned personal branding photographer will also help you with wardrobe and styling tips as what as what personal items to bring to your session. Lastly, ask if there is an additional studio rental cost. If not, consider those potential extra costs when working out your budget.
1-1 Connection and Relationship
When you talk to the photographer, NOTICE how you feel. Do they help you feel comfortable? Do they listen and do they understand your vision. The feeling you get on the phone will likely parlay into the photography session. If you are not comfortable and relaxed, it will show in your branding images. Also, notice how the photographer directs you in the conversation. Is the photographer pushy or sales-y? We will always direct you through the process confidently while listening to what you want. And I can promise we will walk you through each pose such that you feel very natural. I'll even take the pose for you!
Offers suggestions on how to use your images
As you and your business change, you'll want to update your personal brand photos to best reflect your new look. To keep your brand looking fresh, inquire as to whether your potential photographer offers quarterly or yearly session updates. And ask if the photographer offers suggestions on how to USE these images. We will help provide you with tips. Check out our blog about how to use your personal branding images AFTER your photo session.
When you start the process of choosing a personal branding photographer, make sure to look for one who knows how to tell show your personality to your future potential clients. When it comes to your personal brand, cheaper isn't always better — you need an experienced professional who can walk you through your vision and connect with you personally.
For more information on how to book your Denver personal branding session, call us at 720-201-0402, or GET STARTED here.