Personal Branding Package Information           Personal Branding Gallery
This blog is written by a Personal Branding Client of Kelly Weaver Photography. He's a Personal Branding Coach so he knows a thing or two about why these images are important and he trusted Kelly with his OWN images!
With the rise of social media, hyper-digitalization, and a COVID-19 business world, the conversation of Personal Branding has never been more crucial for continued success.
Personal Brand is described by Jenni Flinders as "…the intellectual, visual, and emotional impression people have when they think of you…[it is] their summary of you in their mind in an unspoken instance."
When intentionally crafted and packaged, you realize that you can shape and influence people's "summary of you in their mind." What a powerful (and necessary) strategy!
For this reason, there are 3 reasons you MUST focus on your personal brand if you want to win in today's market: Differentiation, Communication, and Trust.
DIFFERENTIATION
Everyone wants to stand out amongst the competition in their industry, but the question is, "how?". While most motivated individuals look to clever new marketing strategies, a well-developed Personal Brand and strategy will naturally get you the recognition and reputation that many are after. Creative headshots, humanizing digital content, and compelling messages all serve as ways to capture the attention of your ideal clients in ways many others are not.
Many of our clients use wardrobe to differentiate themselves. Bring out the Chuck Taylor shoes, handkerchief, and chunky earrings you love!
COMMUNICATION
A well-developed Personal Brand will do a couple of things for your communication. First, it will clarify your messaging. Knowing who you are, the solutions you provide, and your target audience are all elements of successful Personal Branding and only streamline your communication. Secondly, Personal Branding positions you as a unique authority in your field. As you put yourself out there visually, verbally, and digitally, your ongoing.
Before your personal branding session, I will be asking you a lot of questions. Together, we create a photo plan for your personal branding session. Sometimes it's hard to speak verbally about the types of images we want. So, I will share a gallery of images you can review and simply "favorite" the ones you love. We will use these images as our target poses during your session.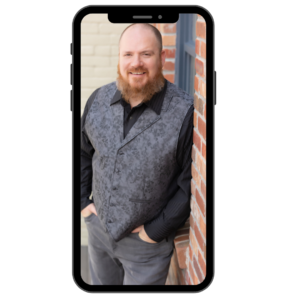 TRUST
Customers are longing for a humanized approach to any place or business they buy from. Gone are the days when credentials and degrees built trust in consumers' minds; we have shifted to a new economic environment called the Social/Knowledge Economy, and with it easy consumer trust. Given our Social/Knowledge Economy and the loss of trust from consumers, we are in desperate need of trust-building tools. Personal Branding is the Social Economy's solution to this trust loss. If we can display our authentic selves through our brand strategy, consumers get a sense of who we are, the humanization, and begin trusting you more.
So get ready to LAUGH, move and have fun in your photo session. We want to show YOU off!
More and more now, people BUY from people they TRUST. Your visual presence is key to target your prospects. Think of doing a personal branding session as a way of VISUAL marketing. Think of great headshots as "image branding".
See recent Denver personal branding photography BEFORE & AFTER transformations here.
Blog written by Josh Saez, personal branding coach for lenders and realtors at Planet Lending. You can contact Josh at: josh.saenz@planethomelending.com
Contact Kelly Weaver Photography to schedule your personal branding photography session. And get ready to target the RIGHT client!