Personal Branding Gallery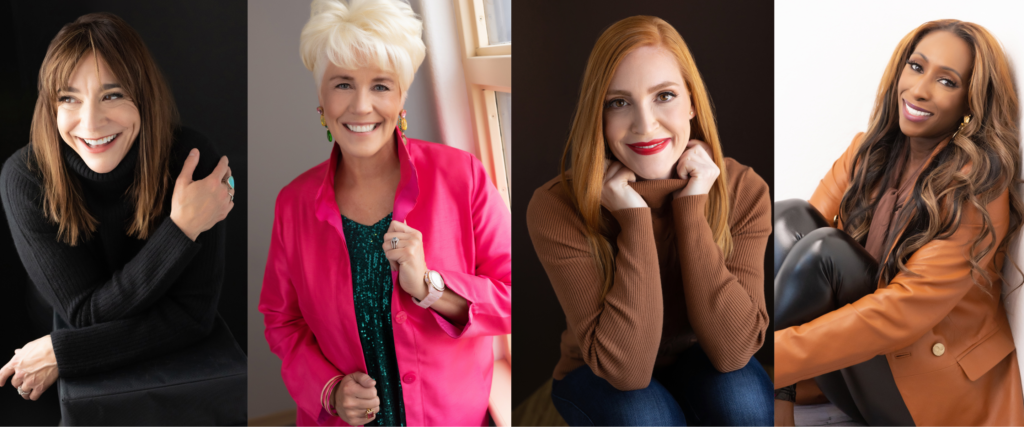 Sometimes we feel like we don't have the right wardrobe to be photographed, so let me help design a Personal Branding wardrobe for you! There are several factors to consider when you are planning what to wear, especially if your photo shoot will be partially outdoors as warmer weather arises! Whether you are looking for images for yourself or to magnify your business, we get it. For those of you afraid of being photographed, you are in the right place. We will help you feel totally comfortable. After 19 years as a PRO photography firm, we start by talking with you about your needs and creating the perfect result from finding the right way to pose you (for your body type) to using the most appropriate background.
Finding Your Look
First, decide what LOOK fits your personality. Casual jeans, Calvin Klein style? Cocktail attire or business professional? Or maybe you want to go for more of a traditional elegance for your Personal Branding Shoot images. Once you have your vision in mind, the next step is to find those key wardrobe pieces that will help bring your Personal Branding pictures to life.
Key Tips for Your Personal Branding Wardrobe:
1) Wear Solids: When you wear solid colors, YOU remain the focal point of the image and not your outfit. Solid colors help to draw attention to you, so consider colors that compliment your eyes and skin tone!
2) Be YOU confidently: Are you casual? Glam? Sporty, or do you want a more professional look? Don't change yourself for these photos. The more true to yourself you feel during the shoot, the better relatable expressions I can capture!
3) Focus on the Waist Up: Keep in mind that most of the images taken during your Personal Branding photoshoot are waist up, so shoes or jeans won't really be seen! But if you do bring a key shoe, I'll get some full-body shots to show them off! But don't stress if you can't find rockstar shoes for every outfit.
4) Jackets: You can never go wrong with a structured piece. Jackets help tailor any look and slim everybody! They also work well for outdoor shoots as the perfect layering piece.
5) Creating a V: With your neckline, collar, etc. When the collar of your shirt creates a deep V, the effect automatically pulls the viewer's eye up to your face! Jackets can be a great option for achieving this effect.
6) Embrace Layering
Guys: Consider a sweater with a T-shirt underneath!
Gals: Throw in a layering sweater or jacket. This is especially key for outdoor Personal Branding shoots, as layering allows you to easily and quickly switch up your look!
With these tips in mind and a clear vision for your outdoor Personal Branding photoshoot, you are sure to get the best images that fit your ideal look! And did you know that my Personal Branding package comes with a wardrobe consultation so we can talk through all these tips together I'll help you get your outfits selected so we will be ready for an awesome photoshoot that will elevate your Branding!
An investment in yourself increases your confidence and drives the bottom line! When you look good, you feel good and it translates to income! Clients buy happy people who look successful so let's bring that out in your images! Build a successful marketing campaign with your new image library! Variety is key when you're splashing your new headshots across websites, social media, email signatures, print materials, blog posts, marketing assets, and more!
Email me at kelly@kellyweaverphotography.com to get started or learn more here: https://kellyweaverphotography.com//portfolio/personal-branding/