Denver personal branding gallery Denver headshots gallery Denver headshots Denver personal branding 
Your headshots and website images play a crucial role in how you portray your personal brand to your customers and clients. It's important to remember that customers shop quickly and will usually make decisions based on their first impression of someone. People BUY People. And they connect with people ONLINE whose images speak to them. "Image branding" is a term we use here in our Denver photography studio.
Image branding is way of connecting with your potential clients through images that stand out for them.  Professional photos are your best investment and will serve you for years to come. Here are a few reasons you would benefit from taking professional personal branding photos and not going with the old-school headshot approach.
Include them with your blogs
I love including images with blogs – people can be very visual! If you're doing more blogging in the coming year, professional photos will help support your theme, and stand out.
Use them throughout your website
Consider all the places on the site that could benefit from personal branding images. Consider putting the images on your ABOUT page, CONTACT page and HOME page. When you see a STOCK photo, you know it, right? Businesses that feature professional photos of real people from their OWN company will inspire more trust than those that use stock photos. Real photos also help tell your business story more authentically. At the very least, you should always have a professional headshot on your website so that potential customers know who they are doing business with.
Place them in your email campaigns
Take your email blasts to the next level by including your Staff's headshots in them. People like to see who they are interacting with! And remember to change these photo throughout your campaign. TIP: Feature STORIES about your staff as well!
Include them on your landing pages
If you rely on landing pages to help you generate sales, adding personal branding photography to them can help your results. It will make you stand out and the customer will immediately know WHO they are working with and it could be THE reason they connect!
Bio for speaking events
Speaking at an upcoming event? Make sure that you have a professional headshot and branding photos on hand to send along with your bio. Speakers really need to CONNECT. So, use an image that is more engaging and exudes approachability.
Make your email signature more personal
Put a face to your emails! Adding a photo to your email signature can make it more memorable and personable. The image below is a combination of a logo with a headshot. The image was saved as ONE jpg so it could easily be dragged and dropped into the email signature section of any email platform.

Add them to your printed marketing materials
If you print your marketing materials on a regular basis, a photo can be used to make your brochures and business cards stand out. A personal image will be more memorable than a logo. People buy from people.
Save time
When you take your marketing up to the next level, you want to have a professional photo that you approve of on hand. When you rely on other marketing personnel to take your photos, you need to rely on their photographers, and many of which are students. This is your personal brand and you should have the final say in whom takes your photos, another reason to go with a PRO personal branding photographer. You also save time in the sense that you don't need to take additional time out of your day for the photos because you'll already have them at your disposal.
Remember to refresh your photos frequently (every 3-4 months) so that your personal brand is also reflected accurately.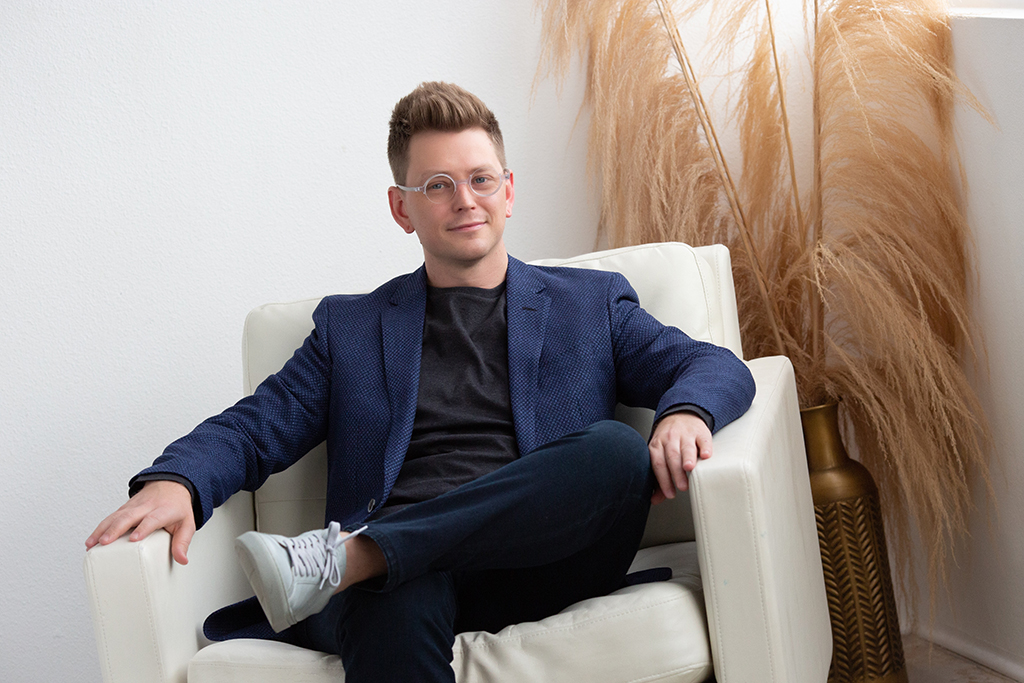 If you want a perfect Denver headshot or personal branding session, GET STARTED today or call Kelly Weaver Photography at: 720-201-0402