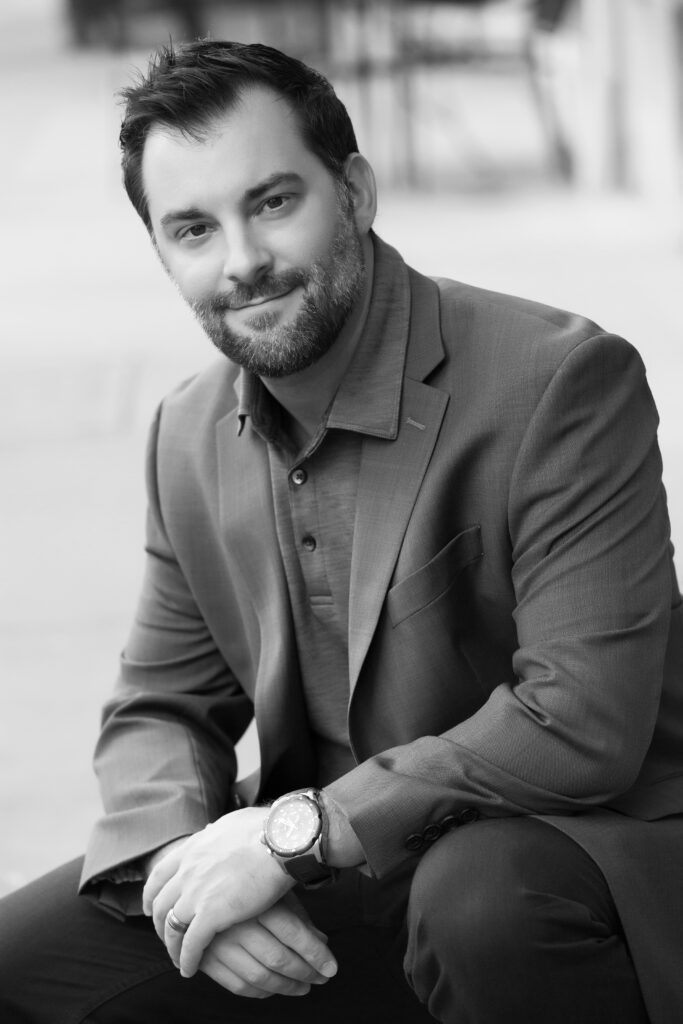 Similar to the real estate industry, which we covered in an earlier post, financial planning also tends to use outdated portrait photography. Traditionally, professionals in these and other industries visit a photography studio because many photographers prefer using a staged setting in which they can control the lighting and background. It's simple and quick for them and takes very little creativity when dealing with professional pictures. As a result, you frequently see people like financial planners posing in front of a gray or blue background with harsh, unnatural-looking lighting. These types of backgrounds create an uninviting, outdated, stuffy, unapproachable, and disconnected feeling, and this certainly is not a good thing when your purpose for getting headshots is to ATTRACT clients.
It's SO important to invest money into capturing AUTHENTIC and very impressive portrait photography of yourself, ESPECIALLY if you're a financial planner! If you skimp on your pictures, what do you think that communicates to your prospective clients? At the very least, it says that you don't find yourself worthy enough to invest in, and that says A LOT to clients. Your clients invest a lot of money in you and your services, so you need to SHOW them that you're worth it.
Authentic photography can also help you appear friendly, honest, trustworthy, successful, and more, and when it comes to finances, it's really important that your clients can trust you. More often than not, these days new clients see portrait photography of you either online or in marketing materials BEFORE ever meeting you, and these first few seconds of them seeing you are crucial.
I recently had a portrait photography session with Alexis (shown to the right), who is a financial planner, and she said, "First impressions are key. People are going to check you out online before they meet you, so the more dynamic you can be in your photo the better. You can't be dynamic and animated with a fake backdrop." So true! Even with the best photographer, there's only so much you can do with a cheap backdrop.
What's great about Kelly Weaver Photography is we use NATURAL lighting and also have a variety of creative locations and backgrounds that can work with a variety of personalities. We offer both indoor and outdoor location options, and our outdoor options look a little like Wall Street, which of course is GREAT for financial professionals.
The more you wisely invest in your personal branding and professional image, the more easily clients will GET you and the value you offer.
Click here to learn more about our portrait photography!