Senior Photography, Senior Picture Gallery, Littleton Senior Photography Studio
Here's 3 tips on how to pick your Littleton Senior Photography location
Over 17 years as a Littleton Senior Photographer, I've explored every location under the sun looking for that PERFECT SPOT for senior photos. What many may not realize is that, for a photographer, we have to understand that location from lighting conditions to structural elements to how much variety it offers. And we have to do SEVERAL photo sessions in that location to come up with the BEST senior photos. It all takes a LOT of practice, trial and error and studying what our senior parents purchase. 
Though it may sound like a good idea to have a photographer go to a NEW location, it may not be the best choice. Because the photographer will be learning that location as they shoot, and the results may be far from ideal. 
The perfect senior photography location will offer a MIX of beautiful light, structural elements to vary the poses and a blend of nature and urban settings.
Here's how to choose YOUR senior photo location and why we love ours!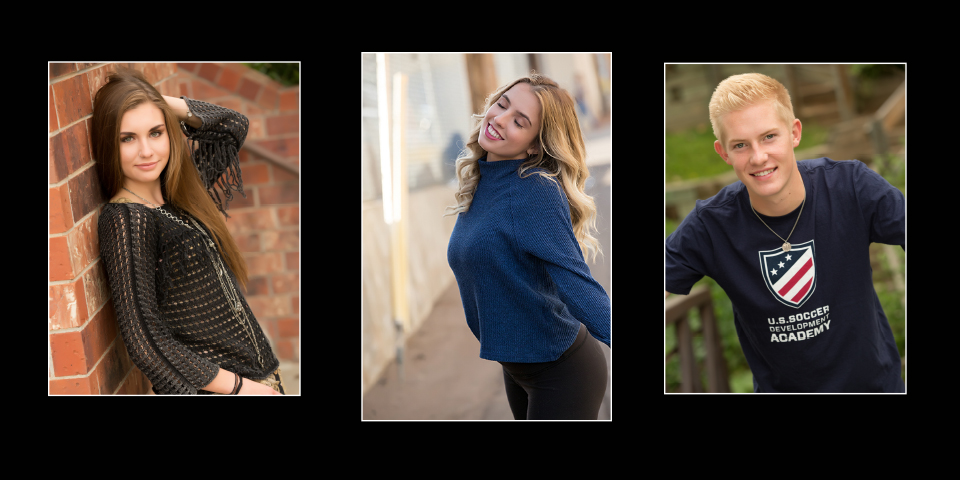 1. LIGHT comes first when deciding your senior photo location
You may think BRIGHT sunny days are best, when truthfully they are not ideal for photography. Us photographers call the best light "sweet light". That time of day that when light is dreamy, soft and warm. For this senior photography location below, the morning hours are idea. Since we photograph senior pictures mostly in Summer, the good news is that it is cooler at this time of day. No worries, you won't look sweaty and you can wear long sleeves and still feel comfortable. And natural light just can't be beat. No studio strobe can do what mother nature can. Note how warm and soft this senior's skin using natural light. 
2. Find a senior photo location that offers a variety of structural elements
To truly vary a senior session, there should be a mixture of standing, leaning, kneeling, and seated poses. If all you have is a "field" there's truly no way to offer much variety. Our favorite Littleton senior photography location has a great mixture. It is filled with variety such as: brick/wood walls to lean against, stairs to lean OVER, tall grass to kneel down into and bridges to lean over. The perfect mixture! 
3. Every senior photo location needs a mix of nature and urban
Let's talk NATURE first:
Since we are in Colorado, we just HAVE to show off our beautiful scenery, it's part of who we are. So natural, Colorado backgrounds are a must! 
Urban areas don't have to be downtown:
We can easily capture some urban scenes in what many may call a "natural" setting. We just look for nearby office complexes, or yes, DUMPSTERS (because they have very cool retaining walls, perfect settings for an 'urban look')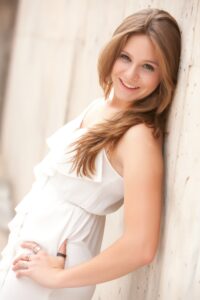 Our FAIRYTALE session includes TWO settings! 
Our window lit studio is the PERFECT place to show off those cute dresses you've been hiding in the closet. Didn't get a chance to wear your homecoming or prom dress, now's the time. Our Fairytale session includes either an urban or nature setting PLUS an indoor, window lit setting to show off those dresses! 
Book your senior photography session with us and you'll get the BEST location!
Here is a FULL description of EACH of our Littleton Senior Locations! When you book with Kelly Weaver Photography, we will make sure and do a variety of beautiful senior portraits for you! Call Kelly to hear more about our ALL INCLUSIVE Littleton Senior Photography packages! 720-201-0402