Many of our senior moms don't know when they should be doing their son or daughter's Littleton senior pictures. This blog will help you understand the best time to book your session and why timing it matters.
Did you realize that Senior pictures are taken during the Spring and Summer months PRIOR to Senior year? Primarily the timing has to do with the yearbook deadline (usually mid-Sept) and optimal weather and foliage conditions. If you wait to do your seniors after July 1st, you may have a hard time getting a booking date or meeting your yearbook deadline.
Find our when YOUR yearbook deadline is
First thing you'll want to do is find out WHEN your yearbook deadline is for YOUR High School. Most of the Littleton senior picture deadlines (for Littleton and Highlands Ranch areas) are in MID-September. Once you find out your deadline, be SURE to book your session at LEAST 4-6 weeks before that date, to give yourself some wiggle room to go through the entire senior photography process. You can check your high school's website for the deadline or check mailings that you may have received with senior picture information inside.
Weather conditions are ideal for senior pictures done in the early Spring and Summer
So why does it makes sense to do the senior pictures in May and June? First of all, most seniors want outdoor photos. In early Summer, weather is gorgeous, and foliage is fresh and bright. As the Summer progresses, foliage starts to look a bit tired and dry. Even if your yearbook deadline is later (like Nov/Dec.) and you wait until then, the foliage and weather conditions will likely not be ideal. And who wants twigs coming out of their heads?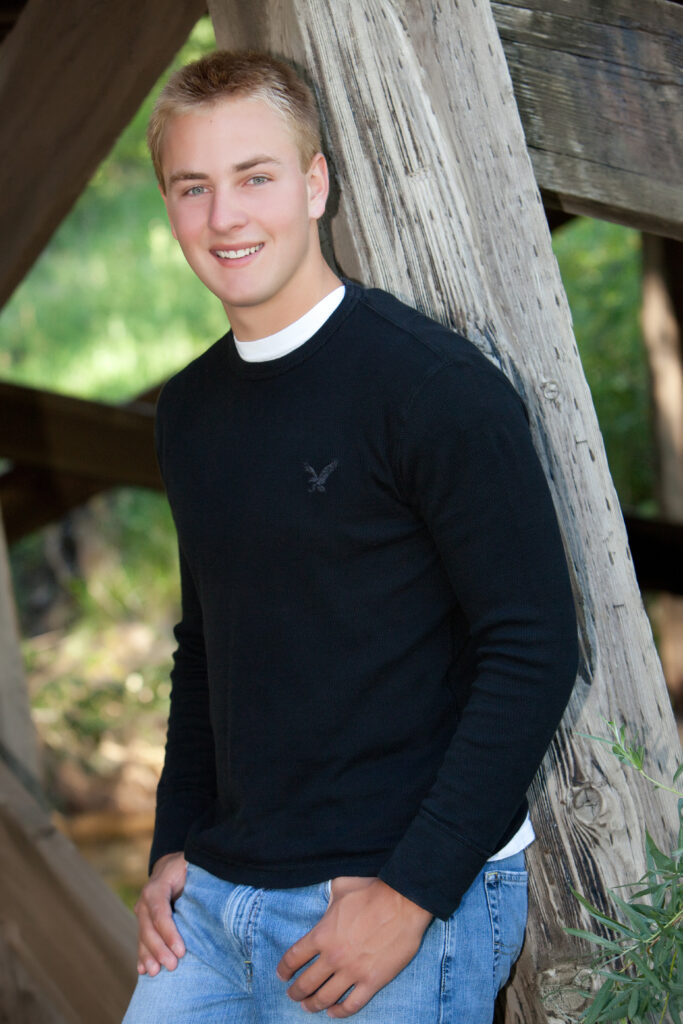 Don't worry, IF you have waited, we pride ourselves in turning around a senior picture in just days. We've got your back.
Doing your senior session early will allow you to plan your outfits
Most teens like changing up their outfits, so we encourage it! You'll need some time to look over our samples and possibly purchase some items if necessary.
Prior to the session, we will provide you with ideas to help you decide on different complete outfits – including shoes and accessories – and we can arrange several different photos in each outfit. Some will be head and shoulders, some may be mid-shots, and some may be full body shots. The more variety we can offer, the better and clothing is one way to do that. The number of outfits will depend on your senior photography package.
However, even though it's encouraged that you bring several different outfits – don't bring four different black dresses. For the best senior photos, choose different styles. This could include formal, casual, outdoor clothing and semi-formal. Choose clothing that reflects the senior's own personal style, not clothing that will impress grandma. You want your teen to feel as comfortable as possible and this can be achieved through allowing them to express their own clothing style.
Planning what to wear can take time. For ideas, check out our senior picture ideas and see what OTHER seniors have chosen for THEIR senior photography session!
Another benefit in doing senior pictures early are the incentives and available senior packages
In May and June, we make ALL of our senior photography packages available and they include everything you need. We often create incentives to book early as well. But if you wait to book (after July 1) the most popular senior packages will be booked and there will be no incentive. Also, often package prices go UP as the Summer progresses and you get closer to your senior picture deadline.
We offer 4 senior photography packages in early Summer. These packages include what we call our "CORE 4" must-have items:
Something for the wall: 8×10″ or larger. Doesn't have to be HUGE, just needs to make a statement.
Something for around the house: a set of PRO prints with light facial retouch to include some 5×7's and wallets to give away
Something PRO: Our favorite PRO item, exclusive to our studio, is a custom TRIO featuring 3 of your favorite images in a beautiful frame. We call it the Office/Gift Trio (below). Keep in mind PRO products are not available from consumer labs
Something to share: A select few digital files that you can use for social media and small prints
Our top 3 packages ALSO include the FRAME for your wall portrait. Having the ready to hang items are so nice to have so you don't have to do more work later. Take a look at our FAVORITE senior product below, the "Office/Gift Trio" only available for the earlier May-June senior sessions.
We also believe in offering full sized digital files in case of damage or loss of the senior photos. Along with the purchase of the full sized digital files, we provide a complimentary album or photo box with up to 20-25 of your favorite senior pictures. Keep the album or photo box along with the digital files in a fire proof safe so you will be assured of having these forever.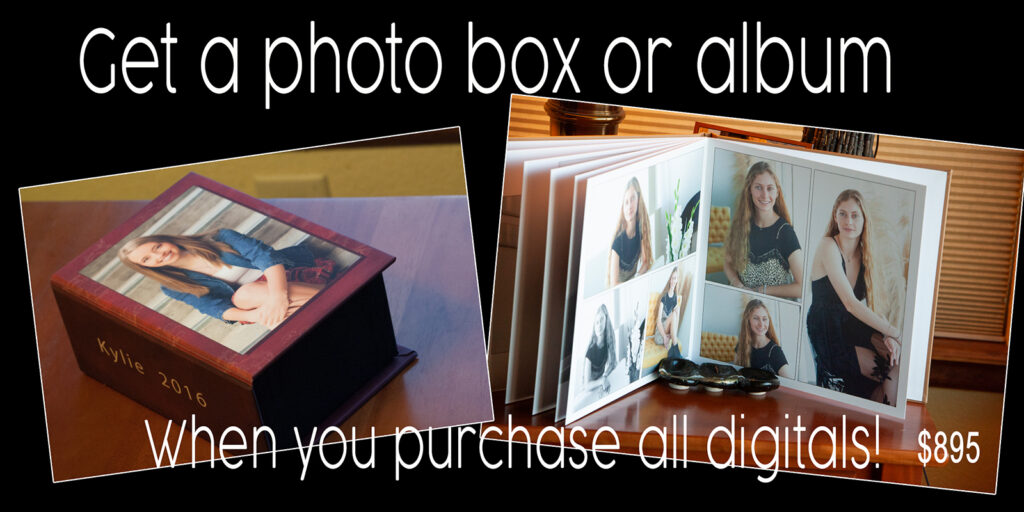 What happens if you wait TOO long to book your senior photography session?
If you wait too long to book (after July or especially after the start of school), you may have to MISS a class or 2 as the best light is in the early a.m. Not so bad if it's an elective, but not so easy if it's a core class. Also, in the Denver area, it gets COLD early in the morning, even in September. And no one wants to wear their short sleeved shirt in 40 degree weather.
Be sure to book your senior photography session early to BEAT the crowd and nail a spot
Best time to book a senior session is May-June! Book your senior photo session with Kelly Weaver Photography and have those senior pictures in Littleton taken well before the yearbook deadline!
Call us at 720-201-0402 or contact us here to get started on your Littleton Senior Pictures