Denver dating photography gallery  Denver dating photography
If you are new to dating online or if it hasn't worked for you yet, we can help. Not all photography studios specialize in DATING profile images. There is a psychology to this type of photography. Getting you SEEN is one thing, but getting you seen by the RIGHT person is the key to success here. 
Read on about why we think you should pick OUR Studio for your Denver Dating Photography Session
We help you reach your "target audience":
If you think about it, you want to go with a studio that is used to positioning their clients to attract the right audience. For over 18 years we have helped not only BUSINESS professionals do that, but also our DATERS. Our speciality is TARGETED images with powerful tools to attract your soul mate. How do we do that? 
We ask the right questions: In your booking form and on the phone, I'm not only going to ask you who YOU are and what you love, but WHO you are trying to attract. I will also ask you to DESCRIBE that person from the gender to the hobbies and interests.
We put you in an environment that "makes sense": We want to feature you in a background that feels like you. We've got several to choose from. 
We help you feel comfortable so you can "show yourself": In this VIDEO I talk about my own fear of being photographed. I get it and I've GOT you! We'll talk about your favorite movies, your pets and what you're looking forward. I'll distract you, in a GOOD way and you won't even know you're being photographed. 
We vary your expressions: That "laser focus" or pensive look is going to have a LOT of appeal here. Don't worry, I will help you with creating that captivating expression. 
As a woman photographer, I feel I have an advantage:
If you are a woman, I can help you feel completely at ease (it's just "us girls"). If you are a man, I can help with poses and expressions that will help you attract women (after all, I am one). 
Location, location, location, we know what works:
A lot of our dating prospective clients want to photograph at their homes. I don't agree. Here's why. Think of it this way, would your first date be at your home? (too forward and doesn't feel "safe" for a woman). Start with a setting that looks and feels like a place you would meet someone. Think of this setting as a "date location" where you would meet for the first time. Locations that are dotted with cafes and coffee shops are best. That's why our downtown Littleton location is IDEAL for your dating profile images. It's "safe" and a place you would gather for coffee. 
Sample headshot images from our downtown Littleton "Mainstreet" location: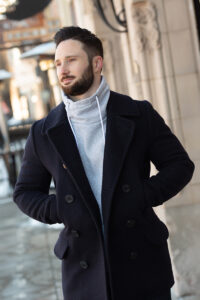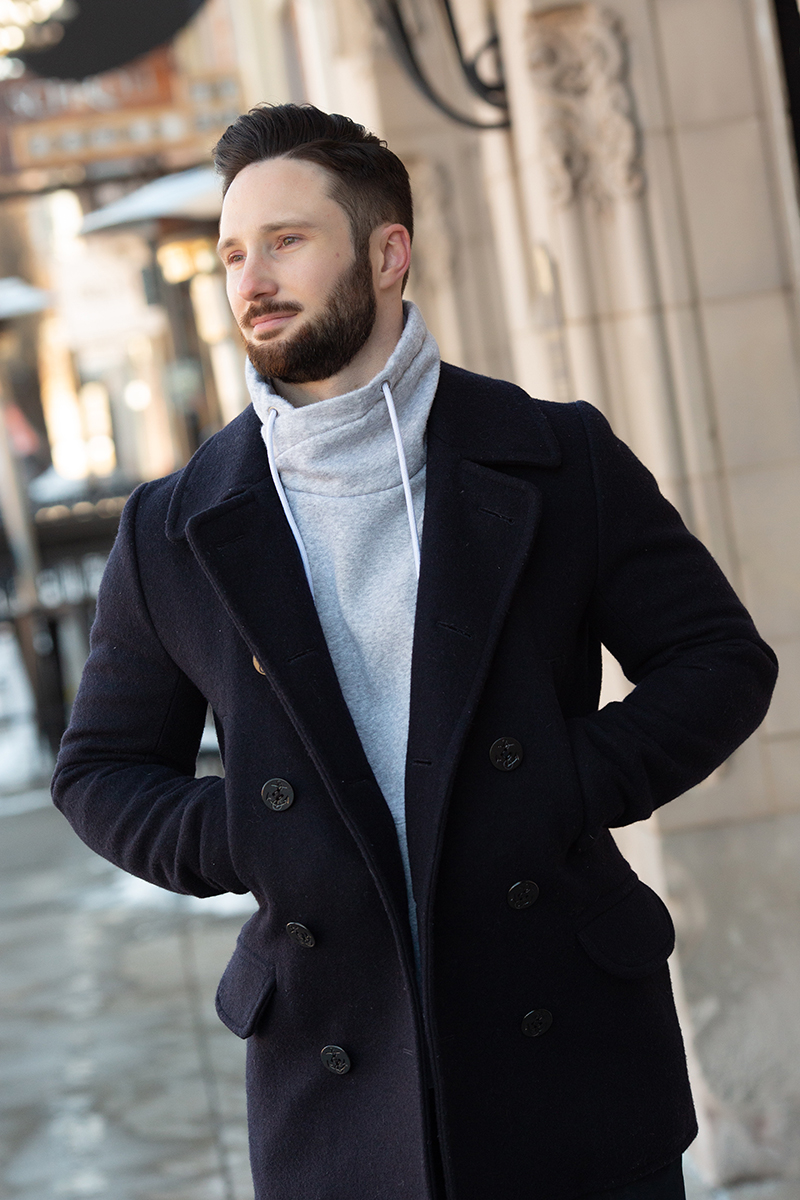 We help you with wardrobe: 
Many of our clients have no idea what to wear. Wardrobe plays a key role in helping you look and FEEL good. In general, people want to see YOUR FACE, so we do a lot of waist up shots. But we also want to feature some 3/4 length and full length shots. After you book your session, we will walk you through some AMAZING wardrobe tips that only WE know after years of experience. Remember, it's not as much about how you LOOK as how you come across. An engaging expression is equally as attractive as a great body. We will capture a variety of distances, expressions, backgrounds and clothing items as well. 
Notice the wardrobe here. You may not put a graphic t-shirt with a jacket, but it works!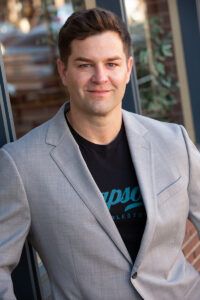 We'll add a bit more variety as well to include: 
Waist up, 3/4 or full length
Vertical AND Horizontal
Features your face and your expressions
Sometimes looking INTO the lens, often looking away
Standing, seated, kneeling
Personal items incorporated such as funky shoes and bags
We can put you at ease, how? 
Laugh a little. It will feel WEIRD, but most of us look authentic when we laugh. And, laughing will help your nerves! I'll distract you with conversation and you won't even know you're being photographed.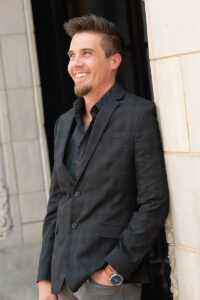 We have INSIGHT on picking a powerful profile image:
We have a LOT of insight and tips about picking the right PROFILE shot from your set. We have a couple tips and tricks to share once your session's proofs post. 
What's the process if I'm interested in booking a Denver dating photography session?
Take a look at our Gallery page to determine if our natural style is right for you
Determine your package: We will help you find the right package for your budget. Just GET STARTED here or call us at 720-201-0402
Choose your location: We will discuss our location options more in detail and determine the best one for you. Our favorite is the "Mainstreet" location
BOOK your session: We will guide you on how to do that
Clothing Tips will be shared: We will email you CLOTHING tips and ideas that WORK! 
Photo day: The session will be FUN and you will feel totally connected
Proofs post: Within 3-5 days after the session, the proofs will post on your own private online gallery which we will share with you
Choose, retouch and deliver: Once you communicate your chosen images, we will do light retouch and deliver the final files to you within just days! We DON'T over do it on retouch, so you will look like YOU, that's important.
We include the BEST images in your set:
You will get some amazing digital files with light facial retouch. Each dating photography session comes with a selection of your FAVORITE 4×6″ high resolution files. Share these on social media, dating apps and you can use them for PROFESSIONAL marketing (website, email signature). 
Our packages and pricing makes sense:
Once you choose GET STARTED and fill out the form, OR call us at 720-201-0402, we'll help you pick the package and location that works. Then, we start the process above keeping you posted with our 1-1 communication along the way. 
You can trust what our clients say:
We believe everyone looking for a dating profile photographer should look a their GOOGLE REVIEWS! Please check out what our clients have to say and note the common theme of walking them through, connecting with them and helping them feel comfortable. Click to see OUR GOOGLE REVIEWS! 
If you want a perfect Denver dating profile photography session, GET STARTED today or call Kelly Weaver Photography at: 720-201-0402.