Personal Branding Photography, Denver Personal Branding Gallery , Personal Branding Photography Studio
If you want to look slimmer for your personal branding session, defining your waist is key.
1. Jackets are the best approach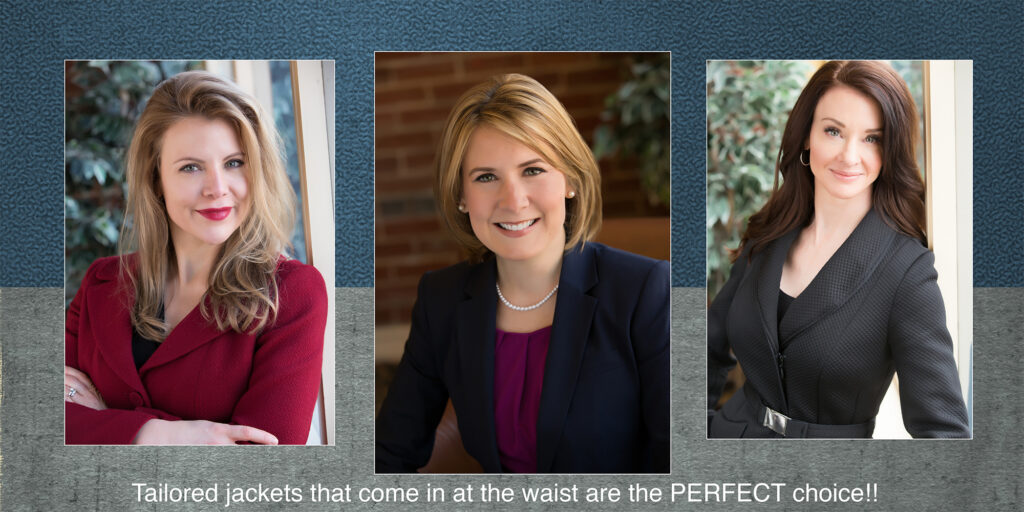 I know, many of you want to "look casual". But would you like to look 5-10 pounds slimmer and STILL look casual? Jackets don't have to be stuffy or stiff. The jackets featured above are more on the professional side, but notice how well they define the waist and create a V shape bringing attention to the face.
You can also wear a t-shirt (solid or GRAPHIC) under a jacket for something more casual. Notice the example below!
2. Consider a wrap dress, wrap sweater or knit v-neck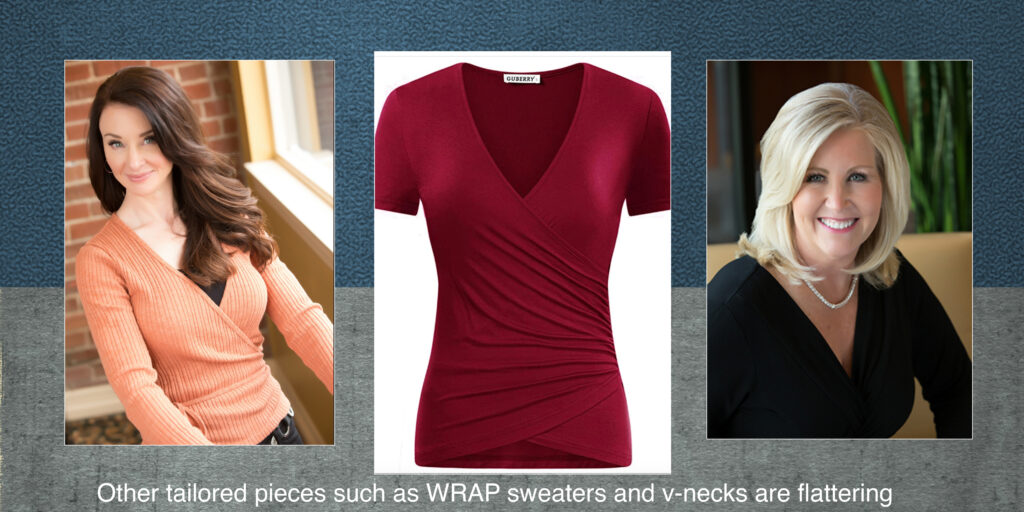 Still not feeling the jackets? Consider other ways to define your waist. Nowadays you can get both wrap DRESSES and wrap SWEATERS.
Wrap Dress: Long sleeved wrap dresses are going to be best for photos. We want to see your FACE.
Wrap Sweater: See the left image in the collage above. This particular wrap sweater also has a belt to further define the waist.
Knit v-neck: See the right image in the collage above. Notice how it is also long sleeved so as to pull the eye up to the face. Knits stay tighter to the body and smooth curves well.
Here are examples of ladies who defined their waists WELL in their personal branding photography sessions!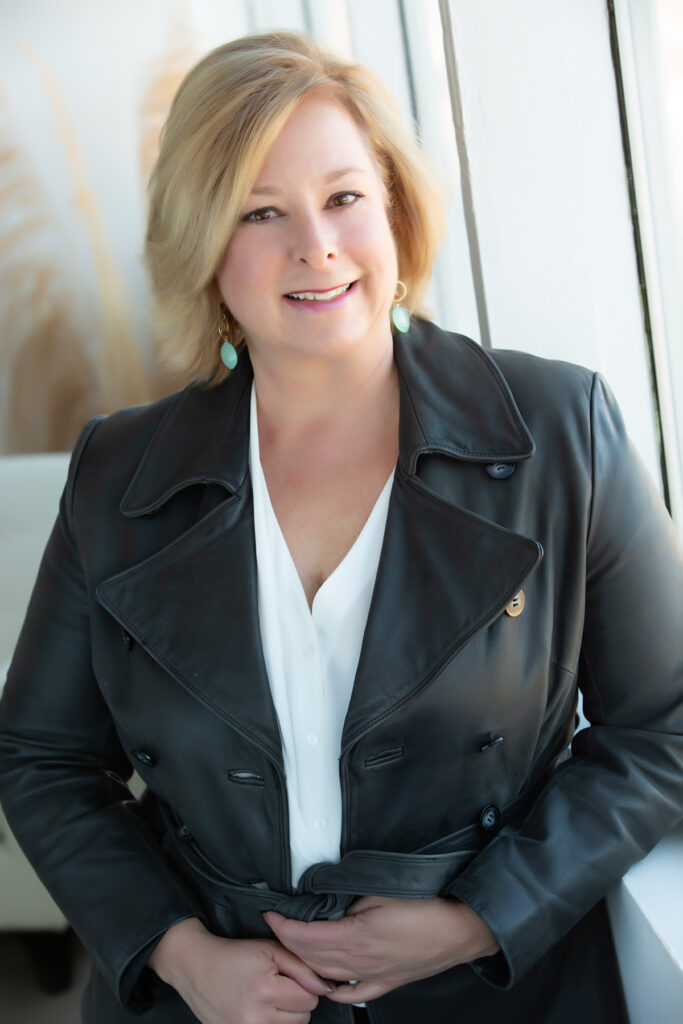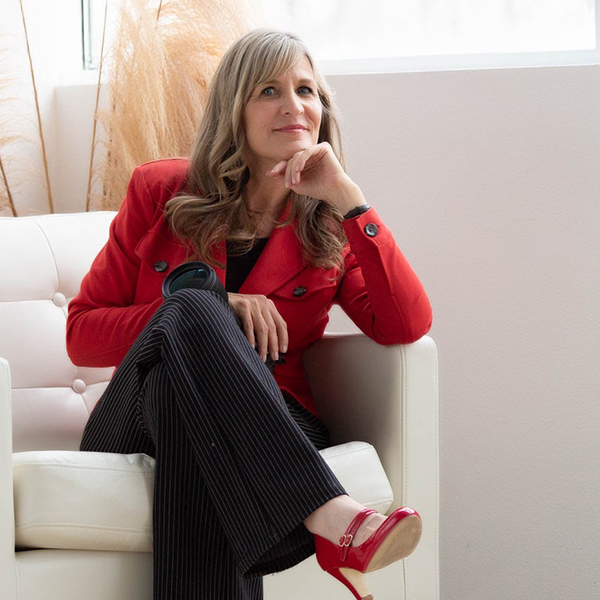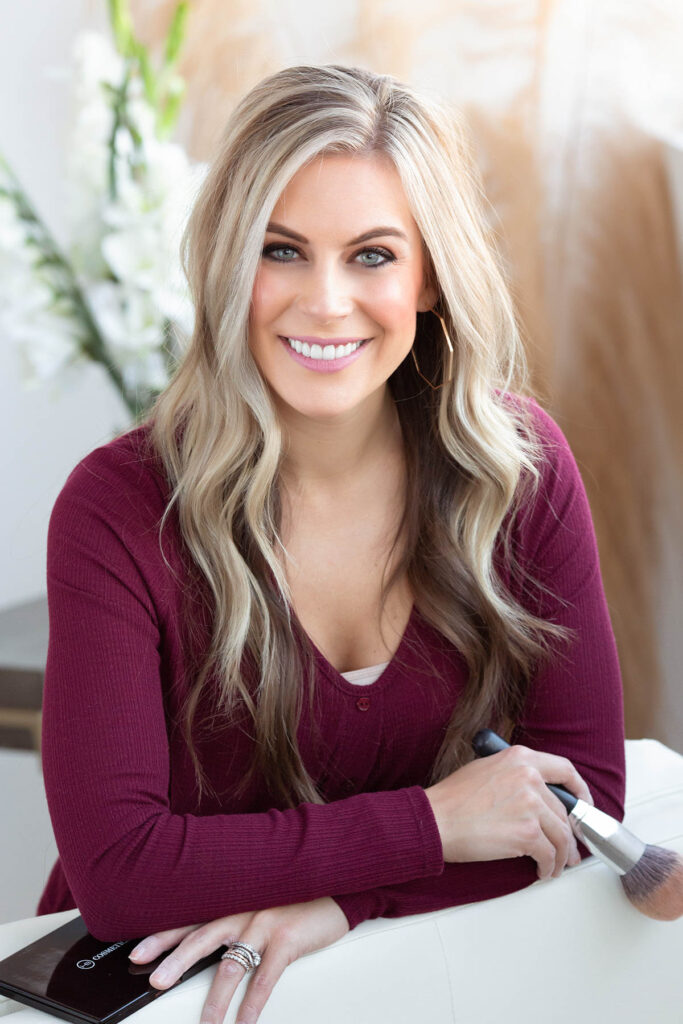 Take a look at this Denver personal branding video that talks specifically about defining your waist with jackets!
If you view our personal branding gallery you will also get a lot more ideas as to what to wear. Also, feel free to add FUN jewelry you love.
Let's explore the perfect blueprint for YOUR personal branding photography session contact us today or call Kelly Weaver Photography at 720-201-0402.