Denver dating profile gallery,   Denver dating photography,
Guys, are you looking for the right girl online? You're likely at a point where you're taking online dating seriously. But, you've noticed the ratio of guys to girls is steep (upwards of 10 guys to 1 girl). So how exactly do you STOP the scroll and get noticed.
The number one KEY image is your FEATURE image. You've got to stand out from those "bathroom mirror shots". Woah. But you also don't want to appear that you obviously hired a PRO photographer or that you "tried too hard" (and appear desperate). My job is to give you organic images that give you a leg up on the competition.
I've been doing dating profile pictures in Denver for 20 years. In the early years the ratio of guys to girls was more equal, but not anymore. Guys, I'm here to help you. I've done research and surveyed my previous clients on what does and doesn't work when it comes to the first image your audience sees. I used to (only) photograph outside, but I've realized that a natural light, window lit feature image is what works. And, it still looks organic (not studio lighting or faux backgrounds, just a killer expression, in black and white).
Here's how to get your FEATURE image to stop the scroll….
Your feature image need to be simple:
Keep your background simple. Don't over-clutter it. A busy background (even if it's cool) will take the eye away from your face. And you want your FACE to lead. Start with a window, and let the light shine in on one side. If the light is too harsh, you can use window sheers as in picture below. The sheers will soften the light. Your light should be about 3/4 on the "window side" and softly drift off the 1/4 on the opposite side.
Stay away from direct light, rather go with a North facing light or use a window where there is not direct light coming in
Use a DARK background to add contrast and allow YOU to pop out
Wear a simple knit shirt. Knix the button-ups, they are too old school. Pick a solid (or mostly solid color). This shirt should tailor your body somewhat, but not be too clingy or loose. The shirt should skim your body. You can also add a tailored sport jacket.
Black and white!! YES PLEASE!
Your feature image should show your SMOLDER Expression:
Yes smiling with teeth rocks. But everyone does it. You can highlight those "toothy grins" inside of your profile along with several other images of you doing your thing (with pets, doing your hobbies etc). But for THIS feature image, you've got to bring the SMOLDER. What is the "Smolder" exactly?
Just a HINT of a smile
Think, "I've got the BEST secret" in your head, or "wait until you meet me" or "laser focus"
Think James Bond meets Matt Damon. Cool yet relatable
The key to this "smolder" expression is not to look pissed. You can easily get there with this expression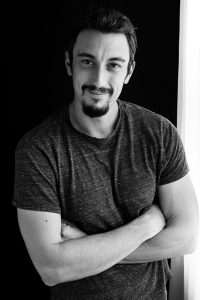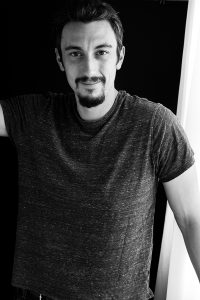 Your feature image needs to be cropped in TIGHT
The biggest mistake we see with dating profile images is that their feature image is WAY too far back. Your audience wants to see you, and they can't do that if your head size is too tiny.
Fill the frame with your face
Crop to about mid-sternum up
Go "off center" with it just a bit so your face is perfectly in the middle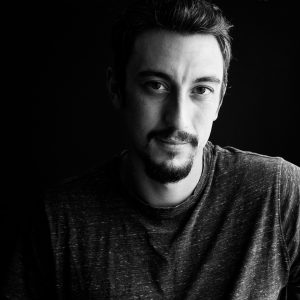 Ready to get a feature dating profile image that grabs attention? Sick of not being noticed? Let's get you in for a dating photo profile session!!
If you are in the Denver or Boulder area, and you are ready to get dating profile images that capture attention, we're here for you!
For dating profile images in Denver that help attract the RIGHT partner, contact us at 720-784-4201 or GET STARTED here.