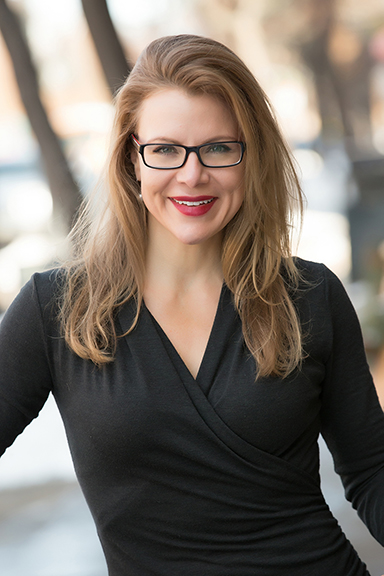 We live in a digital age where visuals count for everything. No longer can we hide from the public eye or not be spotted on the internet.
And when it comes to putting your face out there as the face of your business, you want it to be the perfect photo.
After all, shouldn't the person represent the business and all it stands for?
A simple 'selfie shot' will just not do. Here at Denver-based Kelly Weaver Photography, we're all about making you stand out from the crowd. Whether you're the CEO or the office manager, impressions count and we're all about reflecting the professional image you wish to portray through our photography.
Below are two ways in which together we can create that professional business headshot in Denver.
Dress Appropriately
When you're getting your business headshot in Denver, forget about the word 'head' shot, as your body will be included as well. This means dressing for the occasion and dressing to impress.
It also means dressing in a way which reflects your position or job. There's a fine line between over dressing and dressing normally, however. When you get your business headshot in Denver, you want it to look natural. This means no ball gowns and tiaras, it means tidy business attire that you wear every day.

The key to a good business headshot in Denver is to wear clothing which makes you feel comfortable and look comfortable in the photo as well. Your clothing should fit well – anything too big or too small will be noticeable in the shot. It should also look new – no worn lines, holes or wrinkles.
It pays to also avoid wearing heavy patterns as this easily detracts from your face.
The biggest tip for a good business headshot in Denver is to just dress like yourself. How do your coworkers see you on a daily basis? How do your clients see you? If it's dress pants, a shirt, and a tidy blazer, then go with this option. For men, a standard, comfortable business look is a suit jacket, a shirt, and a tie.  If you decide to wear a tie, keep the pattern to a minimum and wear a solid color shirt.  Try to stay away from white as a general rule and blue tends to look best.  If you're comfortable, it's reflected in the photography.
Who Are You?
One of the biggest mistakes people make when they're getting their business headshot in Denver is changing who they are for the photo. When people see your photo, they want to see who you are, not what looks best in the image. Take some time to practice smiling with your eyes.  Get in front of a mirror and try to sort out what suits you best.  People can generally get a 'feel' for who someone is in a photo and this may not be the case once they meet you in person.
So how do you let them know who you are? Don't change. This means if you have piercings, leave them in.
If you dye your hair unnatural colors – leave it that way. If that's how you're normally presented in your line of work, don't change for the camera. Getting your business headshot in Denver is about recreating you in imagery, not someone who only kind of looks like you. No one wants a false representation. The only exception to this rule is if you have been specifically requested by staff or management to alter your accessories or hair style for the day.
The same can be said for wearing glasses. If you normally wear glasses, leave them on. If you're only a casual wearer of glasses, you make the call. If you decide to wear glasses, make sure they are clean as any bits of dust can show up on photography and know we will get glass glare that can add additional retouch costs. If you decide to opt against wearing glasses in your business headshot in Denver, remember to do so at least 1-2 hours before the shoot. This will eliminate the risk of red marks on your nose.
Kelly Weaver Photography is all about getting the best 'you' for your Denver business headshot. Do not delay in getting in touch with any questions you may have about creating that perfect business headshot. CALL US: 720-201-0402