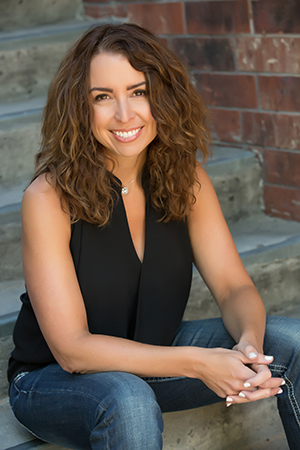 Calling all entrepreneurs! The primary logo of your business should be your beautiful FACE! Your potential clients don't just simply want to work with someone LIKE YOU, they specifically want to work WITH YOU! The secret treasure to attracting clients is your authentic self, so it's essential to make that unique human connection within the first few seconds they encounter your business — be it on your website, business card, program flyers, or other media.
When clients sign up for your services, they are actually buying YOU first, then your business. And better yet: An image of your amazing self will attract MORE of the type of clients you want and FEWER of those whom you don't want to work with. In this day and age of personalized technology, using a photo of your face is a wonderful way to quickly and powerfully introduce yourself AND connect with your audience.
Take a look at some recent "logo" headshots being used on business cards, social media and professional marketing materials!